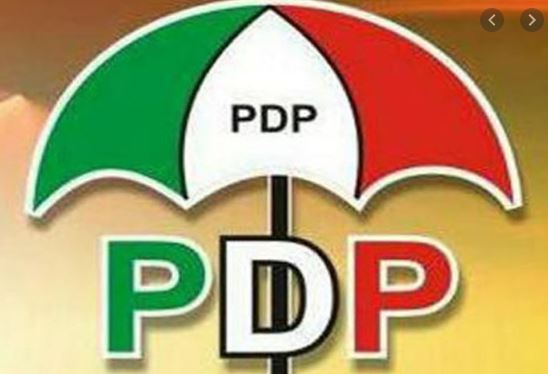 The Peoples Democratic Party (PDP) in Abia State has faulted the decision of the Independent National Electoral Commission (INEC) to review the collation of results of the the Obingwa Local Government Area of the state.
The party, in a statement, signed by its state chairman, Asiforo Okere, said the electoral umpire should announce the results of Obingwa LGA that has already passed through unit, ward and Local government collation processes.
Okere distanced the party from the alleged attack on the commission's office in Obingwa LGA. He said: "There were also reports of INEC officials allegedly being held hostage in Ohafia LGA, Umuahia South and Umuahia North. Yet, INEC accepted results from those LGAs.
READ ALSO: INEC Postpones Collation Of Results In Adamawa
"It is on record that Obingwa is the only LGA where polling agents insisted on full compliance with the INEC's stated guideline of announcement of results at the unit, and collation at wards, so that polling agents can have copies prior to submission to state collation office.
"We are not aware of any report by security agencies in the state, including the Nigerian Police Force or the Department of State Services (DSS), indicating violence in Obingwa LGA before, during and after the election of March 18th, 2023.
"Our party and indeed others, have seriously complained about results that were changed at INEC office Umuahia, contrary to INEC procedures, with particular reference to Unuahia North, Umuahia South, Osisioma, Aba North, Aba South and Arochukwu without any action taken by INEC.
"We suspect strongly that this so-called review is another grand design to subvert the 2022 electoral guidelines, as published by INEC in our state given that in the case of Presidential elections, PDP and other parties made similar calls for review without acceptance by INEC that simply asked them to go to court.
"We, therefore, call on INEC to immediately accept and announce Obingwa LGA result as collated from units through the wards, using the same guideline and rules they applied during the 2023 presidential election."