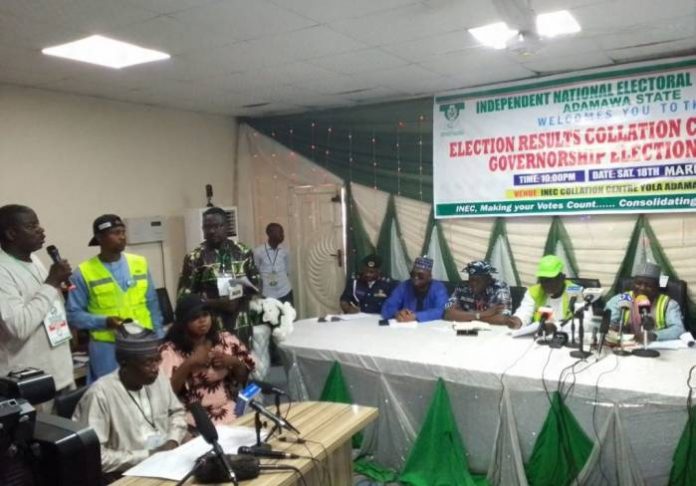 The Independent National Electoral Commission (INEC) has postponed the collation of the Governorship election results from Local Government Areas (LGAs) until noon.
Prof. Mohammed Mele, state collation officer and Mr. Yakubu Ari, Adamawa resident Electoral Commissioner, REC announced this on Monday after collation of results from 20 out of the 21 LGAs.
He said that the exercise was postponed to enable verifation of the results from Fufore local government area which were snatched.
READ ALSO: Adeleke Commends Electorate For Winning 25 Out Of 26 Assembly Seats For PDP
Shortyly before the shift, two agents of the leading parties in the election, People Democratic Party PDP and All Progressives Congress, APC, urged INEC to ensure justice in collation of the results before declaration.
NAN reports that security agencies were also deployed to major roads in the state capital to ensure security following a protest by some political thugs in the metropolis after the adjournment.
The road leading to INEC office had also been cordoned off from Gate II of the Jimeta modern market to fire service roundabout.