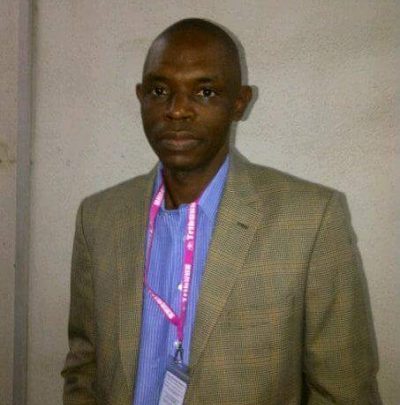 Senate President Ahmed Lawan repeatedly assured a fearful nation that he would not make a rubber stamp of our country's Senate if elected its president. Did he check the dictionary meaning of 'rubber stamp' – as a noun – before making that solemn pledge? If he did, I will want to know who authored his dictionary. My own dictionary defines 'rubber stamp' as "a person or organization that gives automatic approval or authorization to the decisions of others, without proper consideration."
How fit is that to what we have in Abuja today 'screening' nominees away from the furnace of parliamentary tests and checks?
A 'legislature on its knees' cannot engender good governance. Democracy is imperiled where a parliament is afraid to scrutinize executive actions and choices and is scared of debating the speech of a president. Democracy is dead wherever you smell parliamentary decisions being first subjected to executive vetting and approval. It is dead and buried where everything the executive says and does is golden in the eyes of the parliament. A rubber stamp legislature is a betrayer of people's trust; an adulterous, diseased housewife in her husband's bed. It will kill the husband and kill itself.
The World Bank has an elegant categorization of this strain of parliament. It says a rubber stamp legislature is a parliament with "little independence and power." It is "the simplest of legislatures" which, according to the bank "simply endorses decisions made elsewhere in the political system, usually by parties and/or the executive branch." It is a spectacle "where decisions are made by a leader or vanguard party, and in which the parliament is expected to simply endorse their decisions." Rubber stamp parliaments are in an illicit, adulterous relationship with totalitarianism. It is a threat to individual and collective freedom and a conspirator against societal well-being.
Parliaments exist to perform three basic functions: "represent the diversity of individuals and groups in the society; make the rules by which society is governed" and, very importantly, oversight executive actions – scrutinize its choices, vet its spendings and evaluate its performance. A slavish parliament without self-worth will perform none of these. A parliament worthy of respect would not put its office and home addresses in the Presidential Villa.
The president delivered a Democracy Day speech on June 12; our senate ran away from debating that speech. The Chief Justice of Nigeria appeared for screening and was asked a question on separation of powers. You may not answer that question, the CJN was told. The president sent a list of his choices for ministerial appointments to the Senate for examination and approval. What we have seen are largely servile approvals – award of marks without exams. Our Senate is proudly 'screening' Buhari's choice of ministers the very manner a dictionary definition of a rubber stamp parliament would do it. We are seeing a Senate begging ministerial nominees to please "bow and go" – and to not answer questions from stubborn, recalcitrant members with itchy lips.
I know that parliaments can be homes for (and of) absurdities. The best comedy show on earth, someone said, is found in the South African Parliament. It entertains the world regularly with a colada of wisdom, courage and comedy. That is where you find that intrepid opposition leader, Julius Malema, who would look the president in the eyes and insist he would not be allowed to address the parliament because he was a thief. There is yet in that parliament another opposition figure, William Mothipa Madisha, who, in April 2018, reportedly painted half of the House in rainbow colours of idiocy. Madisha, according to reports, raised a point of order and declared that "half of people in this parliament are stupid!" Bedlam, commotion, uproar followed that blanket verdict. The horrified speaker ordered Hon. Madisha to "please withdraw that statement." Hon. Madisha winked at the delectable speaker and said: "I withdraw that statement," and quickly added: "Half of the people in this parliament are not stupid!" And what was the speaker's reaction?: The Speaker said: "Thank you. Let's proceed." And the parliament proceeded to other controversies, like a female lawmaker looking in Madisha's side and asking the parliament to quickly regulate the consumption of alcohol. Why? She said it was because the effect of its excessive consumption overnight was being felt in the chambers of the parliament. So, imagine a parliament of idiots and drunkards!
Nigeria's parliament has its own colours which go withering every four years. Things don't just go bad in Nigeria; they sink progressively into worthlessness. Cabinet confirmation hearings are not endorsement circus shows anywhere. When we started this democracy in 1999, we had a Senate of promise. Debates there gave hope that the struggle to chase the military back into their dusty barracks was worthy of the efforts. Presidential speeches faced flaming fires of parliamentary debate.
Nominations were scrupulously assessed, confirmed or rejected. They were not shows of grimacing clowns and jugglers. Two thirds of ministerial nominees 'screened' by our senators last week were not asked a single question. They came, winked at the redness of the chamber, bowed- lizard-like, and left. It did not bother the presiding officer that before his coming, the 'bow and go' perfume was the exclusive of members and ex-members of the National Assembly. When, last week, the Senate president lowered the bar to favour members and ex-members of State Houses of Assembly, I silently prayed God not to put it in his mind to bring in local government councillors. God did not answer that prayer. Nominees who were never lawmakers – not even in their dreams – were asked to also dine with the gods of 'bowing and going.'
One of the lucky dudes is Hon Abubakar Aliyu from Yobe State. He was asked to 'bow and go' because his brother is an ex-lawmaker, and, more importantly, he is from the Senate president's constituency. Our well-behaved Senate forgot itself and bowed to the nominee. He could go without questioning. He held his head low. Then he left. Another is Mohammed Bello from Adamawa State. The gentleman literally begged to also take a bite of the 'bow and go' pie. He reminded the 'appreciative' senators of the very nice time they had had together. He didn't explain- but the Senate understood what he meant – perfectly well. And knowing that his hosts got his drift, the nominee fired his shit home:
"I think I will be right if I say that by association, I am a member of the National Assembly. And I do hope that distinguished senators and Senate president, and other members of the National Assembly, have agreed that by association, I am a member. I would appreciate if I can enjoy it (bow and go)."
And he got it. Nothing spoil. Everyone was happy.
I am sure if these senators were teachers, they would write examinations for their students and justify it. I am also sure that if these 'bow and go' nominees were students, they would plead and pay for automatic promotion. The female among them should have vehemently protested being turned to cerebral cripples. Only the challenged who could not answer questions would dance and rejoice at cancellation of examinations. The bow-and-go ladies lost that opportunity to tell Nigerians that if brain, brilliance, intelligence, courage and knowledge have taken a flight from the other sex, in them we can find succour. But No. They were offered crutches to side-step due process and they grabbed them, hopping out of the chambers of procedure. It is a shame.
And I ask: Why waste everybody's time calling in these gentlemen one by one? All the 43 nominees should have come in same time, line up, take a bow and leave. Why would someone desire public office without wanting to pay the price? Going through the screening process is a vital component of the rites of passage from nominee to substantive minister. And this was what our Senate aborted for very many. Friends and foes heard and applauded Sunday Dare's and Festus Keyamo's stellar performances. Major General Bashir Magashi's insightful disclosures on our security would have eluded us if he had joined the clan of beggars to bow. The retired general told us that in-fighting and petty rivalry among service chiefs has been the killer of our military and its prowess; it is also the supplier of jet fuel to the enemy flying and firing at us. The service chiefs, already burdened by excessive years in service, won't like that truth. Their commander-in-chief won't even know the taste of that bitter truth. People who are absent and are not in the present cannot feel anything; they cannot also be felt.
We should thank the few nominees who did not bow and go. The very few senators whose shrill voices of dissent were heard throughout the alarm of last week give hope – and they should be appreciated. A parliament without knees cannot stand. It can only be a wobbling crawler peeping under the bestriding hegemony of a president with dark motives. A bow-and-go Senate is a groveling, poisonous chef. It cannot serve anything good, not even to its master, Buhari.
*Published in the Nigerian Tribune on Monday July 29, 2019, as MONDAY LINES.