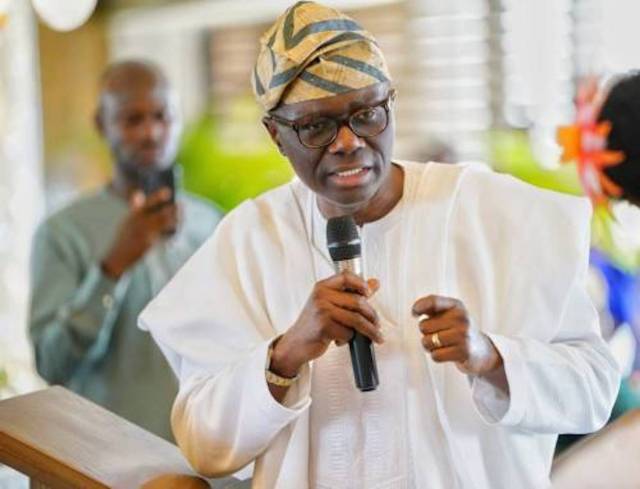 The 30 former governorship candidates in Lagos State in the 2019 elections on Monday commended the leadership style of Governor Babajide Olusola Sanwo-Olu since he took over the reins of governance in the state.
The former candidates, who operate under the auspices of the Forum of Governorship Candidates in Lagos State (FOGCILS), in a statement after their meeting in Lagos, lauded Sanwo-Olu for the innovations he brought to bear in the state, especially in the advancement of education.
The former opponents of Sanwo-Olu, who withdrew for him at the peak of the campaigns on March 6, 2019, it would be recalled, joined forces on the side of the All Progressives Congress (APC) candidate and enjoined their supporters to vote for him, thereby giving him easy ride to power.
READ ALSO: Lawmaker Applauds Sanwo-Olu, Gbajabiamila Over Clearing Of Canal In Apapa
Mr. Akinola Obadia, the group's coordinator, in a statement made available to NEXT EDITION on Monday, said the group met to review the actions of the governor so far and to forge a way forward.
He said: "We also praised him for his innovations in the advancement of education in the state, his improvement in the health sector, waste management, tourism and culture, sports development. We also praised him for his efforts in the transportation sector.
"We specifically commend him for the commencement of the 4th Mainland Bridge, near completion of the BRT corridor from Oshodi to Abule Egba, the Agege flyover, etc, and his quest to continue to improve on the infrastructural development of Lagos State.'
Obadia disclosed that the Forum of Governorship Candidates in Lagos State (FOGCILS) had proposed to have a meeting with and pay a courtesy visit on the governor in the first quarter of this year, 2020.
He stated that the FOGCILS members had resolved to continue to support and defend the Sanwo-Olu administration, even as they pledged to give their advice and ideas to the governor as the need arises.