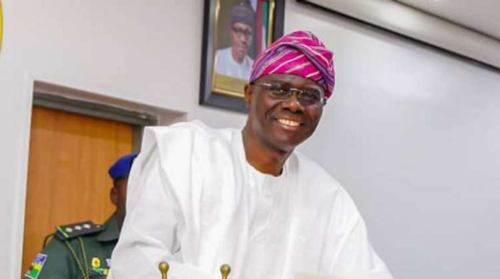 The member representing Apapa Federal Constituency at the House of Representatives, Mr. Mufutau Egberongbe, has commended the Lagos State governor, Babajide Sanwo-Olu, for his swift response by ensuring that canals in Apapa area of the state are cleared.
Egberongbe also applauded the Speaker of the House of Representatives, Mr. Femi Gbajabiamila, for ensuring that his motion, sailed through.
The lawmaker, had in a motion on the floor of the House, called on Sanwo-Olu to reconstruct the drainage system in the area to avert an impending disaster.
He had also, through the motion, called on Gbajabiamila to support the state in rebuilding the Apapa canal, otherwise known as 'System 5'.
READ ALSO: Reps To Ensure Implementation Of Agreement With Electricity Workers – Gbajabiamila
In a chat with The NEXT EDITION on Monday, the lawmaker disclosed that he and his colleague at the State House of Assembly, Mr. Muyiwa Jimoh, Deputy Majority Leader of the House, met with Joe Igbokwe, the Special Adviser to Sanwo-Olu on Drainage and Water Resources, to discuss the issue, which eventually yielded a good result.
He explained that after the visit to the Special Adviser, the state government, through the Ministry of the Environment, moved to the area and had since then commenced the clearing of the canals in the area.
According to the lawmaker, "I must thank the state government for coming to our rescue because the 'System 5' drainage travels from Onilegogoro in the Surulere area, through Gasikiya Road in Apapa, Iganmu, and leads to the drain by Government Press in Ajeromi Local Government area.
"On the floor of the House, I called on the state governor and Rt. Hon. Gbajabiamila to come to our rescue in Apapa and ensure that the drain is cleared to stem incidences of flooding and mitigate polio-related ailments.
"I can categorically tell you now that work has commenced already and I wish to really appreciate the governor, the Speaker and Mr. Igbokwe for the roles they all played at ensuring that this 'System 5' is cleared.
"This development will go a long way in ensuring that our constituents live under a hygienic environment and even if it rains, we can be rest assured that flooding won't be an issue again."