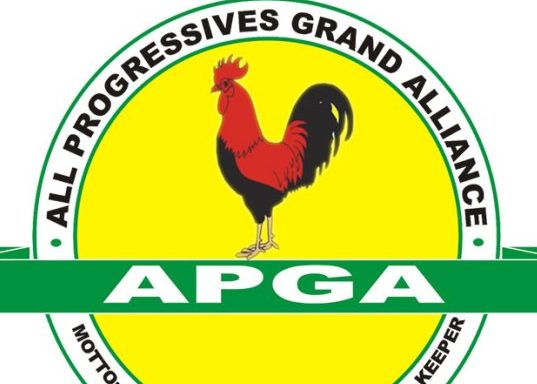 The presidential ambition of former Chief Judge of Anambra State, Professor Peter Umeadi, got a boost at the weekend when stakeholders, including chapter chairmen of All Progressives Grand Alliance (APGA), endorsed his aspiration.
All roads led to the country home of Umeadi at Nri in Anaocha local council, where chairmen of 21 local government areas of the state and other party stalwarts endorsed his presidential ambition and pledged to assist him come 2023.
Led by Chief Livinus Onyenwe, the APGA leaders described Umeadi as a shining star that should be marketed to the rest of the country.
One after the other, the stakeholders extolled Umeadi as the right man for the job.
Onyenwe said: "Prof Umeadi is a quality product that would be easily marketed by APGA to the rest of the country. His status and excellent record in public service will be the selling point of the party in the race for the 2023 presidency."
READ ALSO: Deteriorating State Of The Nation: Obasanjo Convenes Consultative Dialogue Of Socio Cultural, Political Organisations
Similarly, the chairman of APGA in Idemili North local council areas, Chief Festus Onwurah, expressed joy that the party, the third largest political party in Nigeria, was determined to present a quality candidate for the 2023 presidency, and we will support him to get the party's nomination.
His counterpart from Anaocha local council, Ndubuisi Obiadi, a lawyer, said that since the entrance of the former Chief Judge to APGA, the party had witnessed the influx of influential personalities, who were attracted by the good pedigree of the eminent jurist.
He said: "The party will achieve significant electoral gains in the next general election, if it presents Prof Umeadi as its presidential flag bearer."
In his response, Umeadi appealed to the local government party leaders to continue to work for the success of the party in all elections by ensuring internal democracy, party supremacy and sanctity of the ballot.