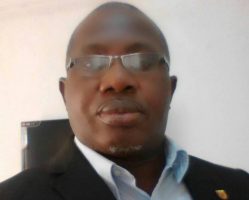 Enyimba failed woefully last Sunday to Setif, the Algerian side that lifted the CAF Champions League in 1988 at the expense of Heartland (Iwuanyanwu National). It ended 4-0 32 years ago. In 2021, keeper John Noble saved a penalty to keep scores at 3-0.
Setif's victory in 1988 made them the first Division Two club to rule Africa. Iwuanyanwu were Nigeria's double champions when they were humiliated in cold Constantine's June 17 Stadium. Enyimba, two -time African champions, overcame North African opposition twice to claim the Champions League trophy.
Last Sunday, they played at the May 8 1945 Stadium in the CAF Confederation Cup after being lowered from the Champions League by  El- Merriekh of Sudan. It is sad that the Aba Elephants have become perennial also rans in continental soccer.
Just before Setif diminished Iwuanyanwu in 1988, Nigerian Ambassador to Egypt, Pius Ayewoh, blasted the NFA for not doing any homework at all. The Naze millionaires were sent to hot Cairo, Egypt to acclimatise when Constantine was so cold.
It took Chief Sebastine Williams to send synthetic cleats to the players from London. They were a sorry sight and after holding on for 45 minutes, goals poured in the second stanza. Friday Ekpo bagged a red card from Senegalese referee, Sene Badara.
Coach Dmitris Theopjanis was also sent off leaving Tony Ukeachu with a huge responsibility. Thompson Oliha spent only five minutes as a sub when he was injured. With seven stitches to the face, many thought he was gone.
Enyimba became champions after their first final in 2003. They had to contend with opposition from Egypt and Algeria. From a dismal beginning in the Group stage when Ismaili hammered them 6-1 in Ismailia, they advanced to stop USM Algiers in the semis and would end it against Ismaili.
Enyimba defended the cup successfully in 2004. Again, they overcame North African foes, Esperance, Tunisia in the semis and Etoile Sahel another Tunisian side in the final. Like in 2003 when the Nigerians confronted North Africans six times, it was the same story in 2004.
However, there is a problem. Enyimba have played 25 times in North Africa and have only won once. That was in 2011 when they defeated Al Hilal, Sudan 2-1 after a 2-2 draw in Aba. Former right back, Yusuf Mohammed, sat on the El Hilal bench.
In 25 games, the Aba Ngwa Boys drew thrice. In 2003, it was a 1-1 draw with USM Algiers.The same result was achieved in 2004
against Esperance, thanks to David Tyavkase who cancelled Ali Zitouni's goal. Enyimba advanced to the finals through penalties after Dele Aiyenugba was pushed in for Vincent Enyeama in the last minute. Another draw came against Raja Casablanca. Goalless it ended.
The picture is of Enyimba losing 21 times out of 25 times they played in North Africa. The 3-0 loss to Setif raised it to this level. It appears the Enyimba bench has not got what it takes to stop this North African menace. Ambassador Ayewoh's words remain evergreen here.
In 2003, Enyimba lost 6-1 to Ismaili and again 1-0 to the same team but they took home the trophy. In 2004 it was a 1-0 defeat to Etoile no thanks to Vincent Enyeama's own goal. Another 2-1 loss to the same team came in the first leg of the finals. The Nigerians grabbed the cup again after the second leg. Three Nigerians, Austin Ejide, Ogochukwu Obiakor and Emeka Okpara were in the Etoile squad.
In 2005, Enyimba lost to Raja and Al Ahly of Egypt. They also lost the cup. In 2008, Club African of Tunisia came with Junior Osagie, Victor Ezeji who won the trophy with Enyimba in 2003 and Vincent Orode. They were battered 5-1 in Aba. In Tunis, the hosts won 2-1. Al Hilal,  parading Yusuf Mohammed who scored the second goal won 3-1. In the semi final, Al Ahly claimed a 1-0 victory.
The year 2005  looked bright. Enyimba thrashed Red Arrows of Zambia in Aba. In the Lusaka second leg, The Peoples Elephants gained Nigeria's best Champions League result. Arrows took the lead so early through Abraham Mwamba. Enyimba went goal crazy. Prince Olomu, Solomon David Abuo ( two goals), Ifeanyi Obadiah, Joetex Frimpong and Muri Ogunbiyi took the result to 6-1.
Things got better in 2011. Against Al Ittihad, there was no game in Libya. The lone leg was decided in Aba with Izu Azuka appearing for the Libyans. A barren draw with Raja, victory over Al Hilal meant Enyimba were unbeaten in 11 CAF Champion League matches. WAC of Morocco killed it when they sent the Nigerians out in the semis with a lone goal victory.
In 2015, Smouha of Alexandra, Egypt beat Enyimba 2-0. In 2016, Etoile Sahel cancelled Enyimba's 3-0 first leg victory. The visitors moved ahead 7-6 penalties thanks to goalie Thomas Afelokhai who saved three kicks. The Aba side also fell to Zamalek, Egypt who featured Nigeria's Stanley Ohawuchi.
Another bad year was 2020. Al Hilal kicked Enyimba down to the Confederation Cup where Morocco's Hassania Agadir and Paradou, Algeria did not spare the West Africans.
It is familiar tune in 2021. El Merriekh pushed Enyimba down to the Confederation Cup with a 3-0 drubbing. Setif for the same result. I expect Ahly Benghazi to perform the same style.
Setif won the CAF Champions League for the second time in 2014. Enyimba were in that position ten years earlier. Setif won the CAF Super Cup for the first time in 2015. Enyimba achieved that in 2004 and did it again in 2005.
On paper, Enyimba are better than Setif who were defeated by BCC Lions in the semi finals of the 1991 African Winners Cup. Technically, Enyimba are disadvantaged and need brain to get rid of the North African inferiority complex which has become cancerous since 2005.