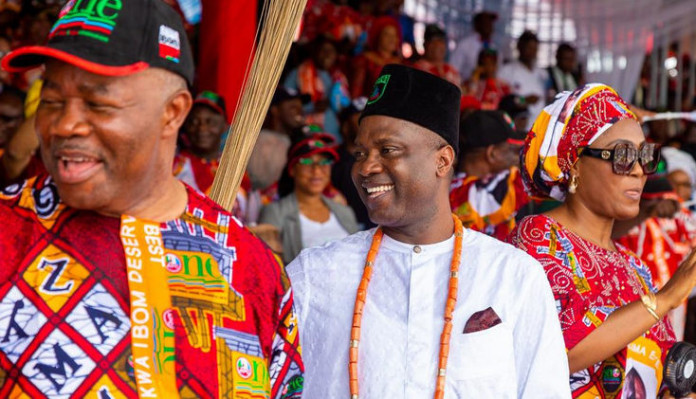 The governorship candidate of the All Progressives Congress, APC, Obong Nsima Ekere, has assured the people of Uyo that they will have a say in his government.
Speaking at an endorsement rally on Tuesday, at the Nsima campaign ground, Uyo, Obong Nsima assured the crowd of supporters that "the people of Uyo Senatorial District would be stakeholders" in his government.
Thanking them for their support so far, he also promised that salaries would be paid as at when due by his government while there would be nothing like delayed promotions. He also reiterated that his government will fight poverty in the state.
Obong Ekere said he will pay a bursary of N25, 000 to students of tertiary institutions.
READ ALSO: We will revive paper mill, ceramic industry, fight poverty- Ekere
He also stated that his government will make youth empowerment a priority, noting that the youths were the leaders of tomorrow and that "tomorrow begins today."
Ekere promised to train youths and make them creators of wealth and employers of labour.
Present at the endorsement rally were over 30 groups and associations, from tricycle riders to widows groups, religious associations and youth groups.