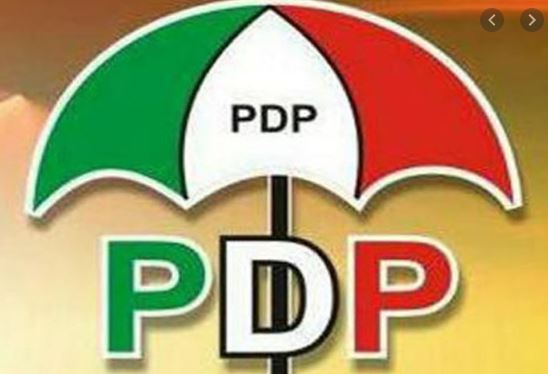 The Kogi People's Democratic Party (PDP) on Tuesday reiterated its stand of total rejection of results of Saturday's Presidential and National Assembly elections in the state.
Mr. Sam Uhuotu, the state PDP Chairman, made the declaration in a statement issued to the News Agency of Nigeria (NAN) in Lokoja.
The PDP chairman described the Feb. 25 elections held in Kogi as "very shabby" and a "charade" that was marred by widespread violence and result manipulation, which calls for its outright rejection by the generality of the people.
"The entire results INEC claimed is for Kogi does not reflect the wishes of the people to elect candidates of their choice in a free, fair and transparent election.
"We hereby call for a fresh elections across Kogi in the spirit of fairness and justice.
"In fact, PDP leadership hereby condemns, in no unmistakable terms, the non-transmission of results from the polling units to the INEC Server/Portal.
"Unfortunately, it was that statutory obligation of INEC that was a selling point of the BVAS Machine as espoused in the new Electoral Reforms, 2022, by INEC and which had elicited the confidence of the electorate in the process but which has turned out to be a compromise.
READ ALSO: In Spite Our Victory, We'll Still Contest Election Results In Court- LP
"It's therefore condemnable the deviation from the BVAS selling point to the resorting to the use of manual transmission of results which has exposed the process to widespread manipulation and compromise," he said.
Uhuotu stressed "that breach explains the present crisis of confidence in the INEC in the just concluded Presidential and National Assembly elections and the heightened tension that has greeted the less than impressive performance of the electoral umpire in the declaration of results".
He further condemned the violence that characterised the process with the snatching and mutilation of election materials and allocation of fictitious results across the three Senatorial Districts of Kogi in violation of the electoral procedure derivable from the Electoral Act.
"It is indeed preposterous that the electoral umpire allowed anti-democratic forces to undermine the process of electing popular candidates for the available positions," according to him.
He noted that the absence of law enforcement agents in most of the voting centres was a sore point which the APC as a ruling party capitalised on to unleash mayhem on the unsuspecting PDP supporters as the APC hoodlums brazenly brandished their arsenals to scare away the electorate at voting centres across the state.
The chairman said that gap gave room for the political thugs into destroying and snatching election materials, thereby disenfranchising the vulnerable PDP supporters. (NAN)