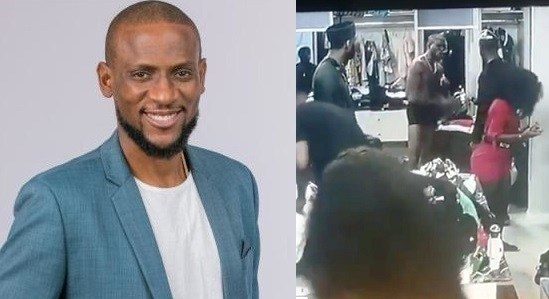 Omashola, one of the BBNaija housemates, in the on-going reality Tv show, is distraught and has not hidden it from fellow housemates.
After the Saturday night party, which was anchored by Nigeria's Star DJ Xclusive, Omashola returned to the house only to discover that someone had taken 100 Bet9ja coin out of 120, leaving him with only 20 coins.
According to him, he had opened his Bible where he kept his savings to confirm that the coins were intact before setting out for the party.
At the end of the party, Omashola decided to check on his coins again, but was shocked to find only one piece of 20 Bet9ja coin.
When he realised that his coins were gone, he went berserk, cursing and swearing that nobody would sleep if his coin was not returned.
"I'll scarter this house if my coin is not returned. Let them not try me because I'm mad. How can someone be so wicked. The person wants me to be evicted tomorrow (today). I'll not leave this house," Omashola cried.
He was visibly angry with everyone in sight and uncontrollable for a long time. It took the intervention of the Head of House, Jeff, Seyi, Mike and some other friends to calm him down at the Jacuzzi area where he found solace.
Recall yesterday Big brother through the head of house disclosed that the housemates with the least Bet9ja coin will be leaving the house on Sunday, which will be the first eviction night of the game.