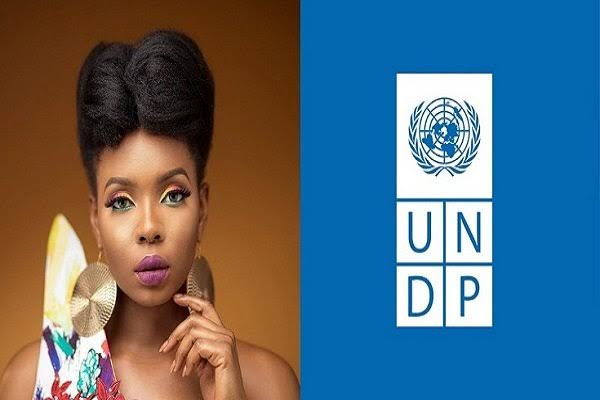 Popular Nigerian singer, Yemi Alade, has joined the United Nations Development Programme (UNDP) as a goodwill ambassador, according to reports.
This announcement was made on the official Twitter page of the UNDP on Thursday September 24, 2020.
Speaking about the endorsement, Yemi said she is very excited and cannot wait to help champion the UNDP sustainable development goals.
The Nigerian resident representative, Mo Yahya, also expressed his excitement on his Twitter page over the singer's appointment.
READ ALSO: Troops Arrest Oil Thieves, Destroy Illegal Refineries In SS, SW
He said Yemi Alade's role will include helping to raise awareness of the SDGs focusing on fighting inequality, climate change and empowering women.
The UNDP is an international organization that works to eradicate poverty and reduce inequalities through the sustainable development of nations, in more than 170 countries and territories.