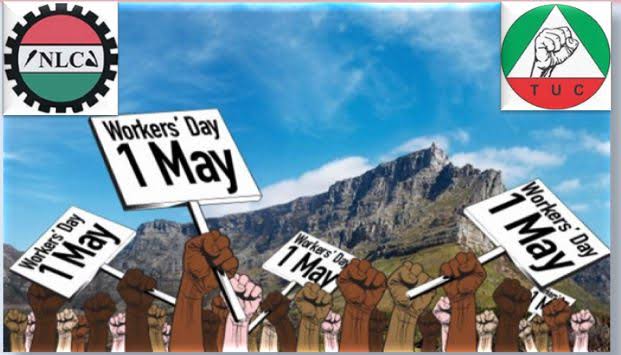 As Nigeria commemorates workers day across the nation, workers in Benue state have lamented what they described as debilitating living conditions following non-payment of salaries.
Investigation by the Next Edition reveals that those most hit were teachers who are being owed salaries running into several months.
A teacher with the state government who didn't want to be named, for fear of victimization, told our correspondent that "for the year 2017, they are being owed for 10 months, for year 2018, some are being owed for three moths others four to five months.
"2021 some are owed one month, others two and for this year, 2022 some teachers are being owed 2 months others 3 months, some paid with promotion, others not paid at all like those on level 14 and 15 and others under paid.
"So as workers, we are not celebrating, we are mourning because there is no money at all. To even put food on the table, it is very difficult in most families. For some, since January they have not gotten their salaries, some like us, since December.
READ ALSO: NLC To Embark On 3 Days Warning Strike In Solidarity With Unions, Students
Asked how they are surviving, the teacher said, "most people depend on the produce from their farms. Many people have gone to the farm and there is no money to get the input. As I speak to you, I'm in the village, my mother is sick and I'm struggling to take care of her."
Another civil servant also said he has not been paid in the last two months said "we are surviving by the grace of God."
Meanwhile, State Governor Samuel Ortom has commended workers in the state for their contributions to the socio economic and political development of the state.
Governor Ortom in a solidarity message to mark this year's workers day said the uncommon resilience of the state workforce in spite of the harsh economic environment gives him a sense of pride.
Describing the workers as the engine room of his modest achievements, Ortom said, "We are doing our best to ensure that your (workers) entitlements are always given priority attention. I can assure you that our administration will not leave any burden of salaries and pensions unpaid before our exit.
"I can only urge you to redouble your efforts in the discharge of your duties. We shall continue to create an enabling environment for our workers and the private sector to thrive in Benue state."