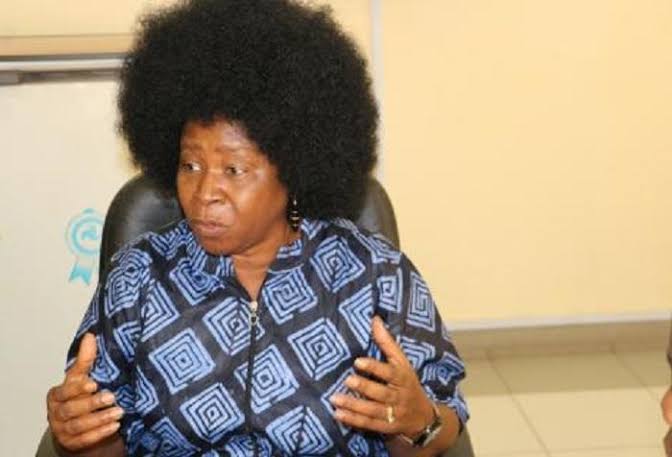 A cross section of women have urged President Muhammadu Buhari to fulfill his promise on implementation of 35 percent affirmation action on women inclusion into political and governance processes in the country.
They made the demand during the 25th anniversary of the League of Women Voters of Nigeria (NILOWV) on Thursday in Abuja.
Speaking at the event, the founder of NILOWV, Dame Esther Uduehi, said that their inclusion represents fairness and equality of gender.
She said, "It is our believe that women are now as educated and capable as their male counterpart and should be given equal rights in all spheres of life and in the overall management and development of the country".
"NILOWV believes that men and women can all make positive contributions to national growth, irrespective of what we do, individually or in governance, public or private corporate offices. Nigeria will be a better and a stronger economy if it embraces and acknowledges the ri8ghts and capabilities of women". she added
READ ALSO: Tony Was Our Pillar As Eldest Son – Late Justice Uranta's Family
Senator Enyinnaya Abaribe who was present at the ceremony noted that opportunities for political and administrative positions in government is limited for women. he said that; "we live in a patriarchal society which makes it harder for women to reach the heights they aspire. Opportunities for women are limited because people are ignorant to the fact that women can excel in such positions".
Also, Country-director for Action Aid Nigeria (AAN), Ms. Ene Obi, said that it was time for the women to strategize and come up with an action plan that will ensure women participation in politics and managing the affairs of the country at large.
"We need to create enabling environment that allows women to engage in meaningful decision making processes. Also, it's time for women at all levels to be mobilized and participate in the ongoing voter's registration exercise," Obi said.
Daily Trust