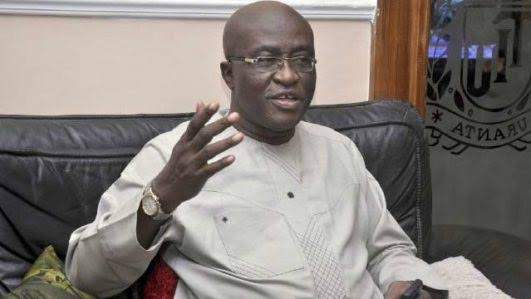 Mr. Michael Uranta, immediate younger brother of late Tony Uranta, said his brother became the pillar of the family after the death of their father, Justice Elijah Uranta.
Prominent activist and Niger Delta chieftain, Tony Uranta, died on Wednesday at the Lagos University Teaching Hospital (LUTH).
Tony, the eldest son of late justice Uranta was 67 years old.
Michael told NAN in a telephone interview that Tony was the backbone of the family and was there for everyone.
"Yes he was ill for a while but he remained active and continued to take care of his siblings and responsibilities as the eldest son of the family.
"We are so devastated. He told me that I must take after him in taking care of the family as next to him after he is gone, but where will I start. It is a shoe too big to fill. There is no one like Tony.
"He sent me home to arrange for the burial of our step mother. I am here in Port Harcourt for less that two weeks and the next thing I heard is that my brother is dead," he said.
Michael said Tony was so loved by everyone both in the family, close relations and friends.
READ ALSO: Netflix's 'Hellbound' Dethrones 'Squid Game' To Become Number 1 Show in 24hours
"My brother was phenomenal. Quintessential Tony as we call him. An embarrassing giver. He can give his all to anyone whether family or not.
"He welcomed everyone to his home irrespective of their backgrounds. He loved humanity and was always fighting for what is right.
"Tony was always fighting for justice from an early age, having been brought up in a strict family of a judge. We were thought at a tender age to stand for what is right, fair and just.
"Living without Tony will be very difficult but we cannot question God. I'm sure my great brother will be favoured by the Almighty," he said.
Michael, however, said the family would have to meet to discuss further arrangements regarding his death. (NAN)