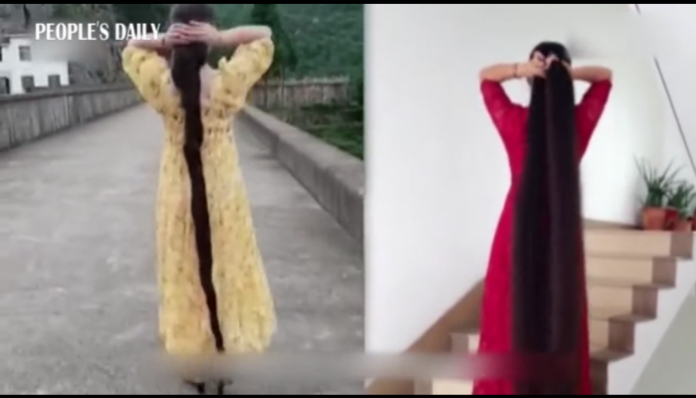 A Chinese woman whose hair measures 2.5 meters (about 8 feet) has gone viral on social media since her video was uploaded by People's Daily,
Description
the biggest newspaper group in China.
Descriptionthe biggest newspaper group in China.
Titled "Real-life Rapunze! A Chinese woman with 2.5 meters long hair goes viral on social media," it was viewed by 13, 700 people in less than three hours.

According to report, she has not cut the hair in 19 years and is not making plans to have a haircut in the nearest future.
Obviously being aware of her asset, she is seen in the video displaying different shots of incredibly long hair.
In one of the shots, she is in a stream dipping her long tresses into the water, while in another, her incredible long hair is rolled into several layers to form a dough.
She displays different angles to justify her beautiful long hair.