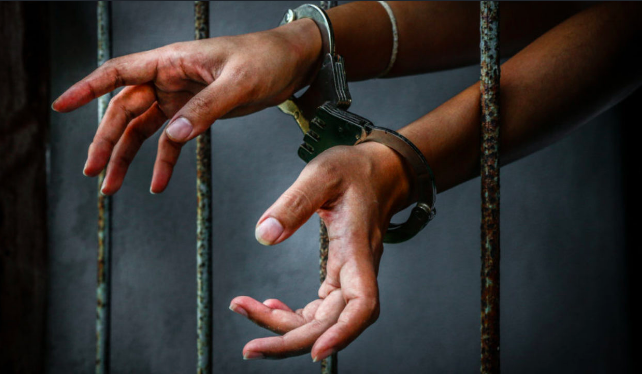 A Federal High Court sitting in Jos has sentenced a 22-year-old woman, Celine Sele-Ezekiel, to five years imprisonment for unlawfully possessing and attempting to give her boyfriend some hard drugs in prison.
Sele-Ezekiel was arrested on May 10 by the personnel of Jos Correctional Centre personnel with 700g of Cannabis Sativa (Marijuana) and 43.2g of Diazepam tablet, wrapped in a container which she attempted to give her boyfriend, an inmate of the custodial centre.
It was at the point of arrest that the personnel of National Drug Law Enforcement Agency (NDLEA) were invited and the convict was handed over to them.
When the case came up before Justice Musa Kurya, the convict pleaded guilty to the offence.
The judge, who found Sele-Ezekiel guilty of the offence and sentenced her, described her action as "very strange" and "uncalled for."
He said the jail term would serve as deterrent to others who may also be thinking of engaging in such a bad habit.
READ ALSO: 2023: Okowa not opposed to zoning in Delta – Ifeajika
Earlier, the NDLEA Prosecution Counsel, Mr. Uche Chukwu, told the court that for unlawfully possessing of such hard drugs, Sele-Ezekiel had committed an offence contrary to Section 19 of NDLEA Act, CAP N30, Law of Federation of Nigeria, 2004 (as amended).
"Since Sele-Ezekiel had pleaded guilty to the offence, she should be given summary trial," Chukwu pleaded with the court.
He called a witness, Mr. Ezekiel Yusuf, an NDLEA official, who testified and tendered the exhibits, including the convict's statement and the substances.
The Defense Counsel, Dr. Joshua Akubo, however, pleaded with the court to tamper Justice with mercy, saying that her client had no previous criminal record and that she was 'young girl'.
Justice Kurya said that the sentence, which was without an option of fine, must commence from the day of her conviction. (NAN)