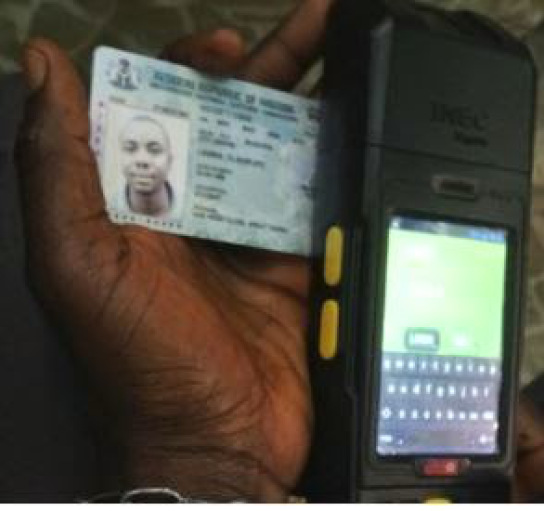 Violence during elections perpetrated by thugs loyal to powerful forces that control the electoral system in the name of godfathers will continue in Nigeria unless a credible fullproof process of voting is introduced, Mr. Emmanuel Abah, Chief Executive Officer (CEO), Digital Voting System (DVS), has said.
Recall that elections in Nigeria are usually trailed by trolls of violence and other infractions that cast doubts on the outcomes.
This, in addition to the influence of political office holders in power on the electoral umpire had been a major clog in the wheels of Nigeria's democratic progression.
This trend has lingered for decades unabated; the consequence being the poor governance that is evident across every nook and cranny of the country.
This, Abah said could sink Nigeria even deeper into the abyss if the current trend in voting is sustained.
It is in a move to halt this that Digital Voting System (DVS) has established a fullproof voting system for Nigerians.
READ ALSO: 2019 Election: Reps kick against use of electronic voting
Giving a historical perspective to Nigeria's electoral problems, Abah said, "I may not have been so old on earth, but I have followed political events in Nigeria for a long time. Looking back in time and from the documented experiences of most, if not all, of the people that have superintended all the electoral bodies that have organised and supervised elections in Nigeria, one could see one clear trend.
"It is historical and has almost become a norm to see incumbents assumed full control of the electoral bodies at the state and National levels, wielding powers that seemingly emasculate the power of the body, hence they end up being the determinant of who is elected into public offices. This is the root cause of most of Nigeria's governance problems."
According to the DVS boss, this trend, which has subsequently given birth to political thuggery, vote buying, godfatherism among others untoward scenarios, could be halted with electronic voting, for which they have designed a perfect system that suits the situation in Nigeria.
Using available individual and citizens' data management platforms like the Bank Verification Number (BVN), the firm which boasts of a conglomeration of technologies, expertise and technical knowledge from the United States, India, Canada and other countries has designed a full proof system that could help the Independent National Electoral Commission (INEC) conduct free, safe and credible elections across the country.
"With the electronic voting system designed by DVS, every Nigerian, home and abroad could vote safely with their conscience from the comfort of their locations, without fear of being influenced by any powerful force," Abah stated.
"The essence is to create a perfect partnership with INEC to make voting in Nigeria seamless and trustworthy," he said.