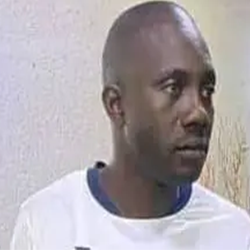 A 45-year-old suspect, Bankole Oginni, arrested by police detectives in Ondo State for the murder of his ex-lover, has given reasons for his action.
It will be recalled the suspect reportedly committed the crime at his residence in the Danjuma area of Akure, after inviting the victim to his house.
Bankole, was arrested after dismembering his lower. He was also alleged to have tied the victims hands and legs and thereafter poured hot water on her.
The deceased was traced to his residence where the victims butchered body was found by police detectives.
The suspect, while in custody narrated what transpired between the two, saying: "She called me on Saturday that she needed my help, being my ex-lover and I asked her to come to my daddy's house.
"Anytime she's in need of money, being my ex-lover, I would ask her to come to my daddy's house. And the moment she got there on the fateful day, I offered her a chilled soft drink I bought from a cosmetics shop.
"I bought two bottles and I offered her one. But she had not taken the drink when she suddenly slumped.
"When she slumped, I did not know what to do. So, I decided to pour hot water on her with the hope that she would wake up.
"After all attempts to revive her failed, out of panic, I ripped her stomach open to remove her intestines so as to reduce the size of her remains in sack. I tied her hands and cut her so that I could throw her away."
Meanwhile, the state police spokesperson, Funmi Odunlami, said the daughter of the deceased reported the incident to the police.
Odunlami added that the suspect invited her mother being his ex-lover, only for her not to return to the house and her phone later switched off.
"She traced her mother to the house, only to find her lifeless body in the room(sic) of the ex-lover, her legs and hands tied and her body opened with intestines removed. Also there were patches on her body that shows sign of hot water burns."
Odunlami said the suspect would be charged to court after the conclusion of police investigation. (Vanguard)