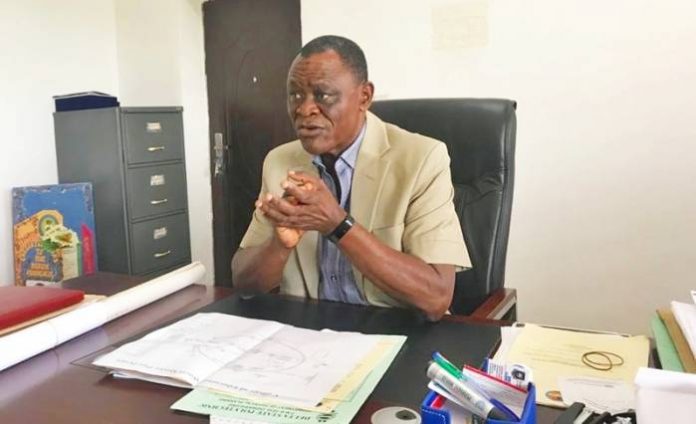 Delta State Commissioner for Higher Education, Professor Patrick Muoboghare, on Thursday gave reasons why the Colleges of Education would continue to receive low level of enrollment patronage from students.
Professor Muoboghare who spoke to Journalists in Asaba said that the Colleges Education had witnessed a decline in the rate of students' enrollment, adding that the development was tracable to overrating qualifications.
He said "sometimes we overrate ourselves; the entry qualification for the universities and the College of Education can never be the same because their essence of establishment is totally different, but all of a sudden, those in the Colleges came up with the notion that the same five credits needed for the university would be needed for entrance into the Nigeria Certificate for Education ( NCE) Programme, and so if candidate has up to five credits, why would he choose to go to a College when he can proceed to a University with the same qualification?"
He explained that in the past people who had four credits got into College Of Education for a three year Course which ultimately either qualified them to take up a job in teaching or prepared them to proceed to the university for a three-year course depending on their preference.
READ ALSO: Kidnapped College Of Education Staff In Delta Regain Freedom
The Commissioner while acknowledging that the decision to accept five credits as minimum qualification for admission into the Colleges was already yeilding disadvantageous results, said that schools were already having a re-consideration to that effect.
He said "the Colleges have seen the detrimental effect of their decision and are going back to the drawing board now because they are obviously losing their students, they are going back to it now, to what it was in the 1970s especially at the Ogbemudia era College Of Education, Abraka."
Mubuoghare pointed out that the state government was already putting in concerted efforts to ensure that the Colleges become more attractive to students. We are tinkering with the three Colleges of Education to come up with something that can excite Deltans. As it stands, if we say let us encourage people to go into the Colleges of Education, then we must have an opening for them to go into when they finish their NCE Programme"