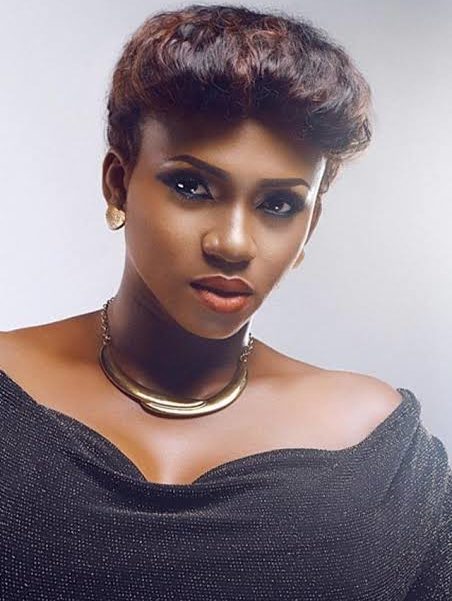 Nigerian singer and songwriter, Aituaje Aina Vivian Iruobe, who performs as 'Waje' has said she may quit music due to lack of funds to promote her work.
She, particularly complained about her latest album "Red Velvet" which she had put out in 2018.
According to her, the album has not brought in money commensurate with the demand that led to its release.
"Maybe it is fair to give it a rest and try other things. I can't have released an album after everybody has been shouting Waje your last Album was five years ago, all the people that were shouting, where are they?" Waje said in video which was posted on her YouTube channel and Twitter handle on March 20, 2019."
Waje, 38, said she would rather put her money into other businesses instead of investing in music which isn't helping her financial needs.
It also appears as though her decision to quit music was quickened by the opinion of someone whom she constantly referred to as 'he' in the video.
"What he is saying is not wrong," she told a friend on phone in the video before adding that "it is not about his opinion."
The mother of one also stated that she had school fees to pay and other necessities to take of.
"I don't have money for publicity, Emerald school fee is there. I have ten things laid out for me and every single time it's always my music that is taking the bulk of the money."
In 2018, Waje released her most highly anticipated second album "Red Velvet" five years after her debut album.
According to her, the low monetary returns from the album sales left her disappointed and unimpressed seeing that people had demanded for the album.
Nigerians have weighed into this and some are of the opinion that Waje's retirement will be a huge loss to the entertainment industry as there are few women in the industry.
READ ALSO: Davido Congratulates Uncle, Senator Adeleke
Here are some reactions to Waje's stance:
"It's not easy to be your own Artiste and your own Label.
Perhaps what Waje needs right now is a strong Label team. She's already Super Talented." – @themacnels
"I'm not just seeing a Waje that's talking, I'm seeing a frustrated talented artiste who's been going through a lot but can't say or complain. She's a good artiste but unfortunately, most Nigerians don't give a f**k about GOOD MUSIC – I feel sorry too ?" – @directedbydiji
"Let me just put it out there that, Waje wasn't broke during Goodluck Jonathan's tenure. I'm not saying Buhari has anything to do with her current brokeness, but when you consider the fact that me too I became broke under Buhari's regime, everything starts to make perfect sense." – @haroldwrites
"Dont throw stones at Waje if you dont know what's up.
Your top OAP's collect 300-400k each to put a song in rotation for a month. A certain beat fm OAP only gets paid in dollars. Scity and the likes will collect 400k to play videos. Videos cost millions to shoot too. Ko easy" – @bigheadeddudes
"Nigerians are Nigeria's problem.
Waje is struggling with her music and she's just one out of the many creatives who wanna give up; Asa was lucky, she got out. But u see,Nigerians dn't have that range musically so much that its jaga jaga music we prefer just as our country is." – @nnestainless
"You say Waje didn't work hard as if success comes from hard work. If it did how come you're not successful?" – @ImohUmoren
"Nigerians: We want well thought out lyrics, great vocals, well written songs & excellent live performances with a band and not lip synching.
So why are people like Brymo,Waje,Omawunmi,Bez & co struggling for any attention?Thought we claim there is a demand for what they offer?" – @biolakazeem