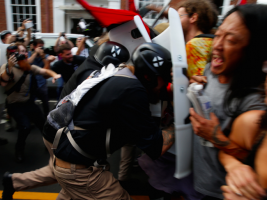 Virginia Governor Terry McAuliffe has declared a state of emergency as demonstrations in Charlottesville erupted into violence Saturday morning.
The demonstrations precede a "Unite the Right" rally called by white nationalists in response to a plan to remove a statue of Confederate general Robert E. Lee from a park in Charlottesville, Virginia.
Thousands of white nationalist protesters, as well as groups that oppose them, have clashed during demonstrations that are currently ongoing.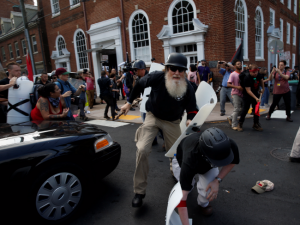 Two people have been treated for serious but not life-threatening injuries, according to Charlottesville officials.
Read also: Police kill 11 in Kenya as post-election riots flare
Images of the protest have appeared on online and show the intensity of the confrontation between the opposing groups.