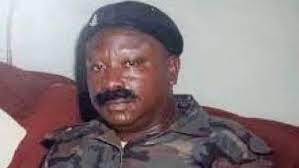 Veteran Nollywood Actor, Usman Pategi, popularly known as "Samanja," has died aged 81.
This was revealed by a theatre consultant, Husseini Shaibu, on Sunday via his Facebook page.
The cause of his death is yet unknown.
Shaibu said, "I have been reliably informed that light has dimmed on the veteran actor, Usman Baba Pategi, popularly known as Samanja Mazan Fama.
"The actor who rode to national prominence in the 80's playing Samanja in the defunct NTA drama series (about life of Soldiers in the barracks), titled 'Samanja', reportedly passed on around 12 midnight on Sunday.
"The last time I saw Samanja was in Lagos in 2019, when he was awarded the Fellowship of Theatre Arts (fta) by the Israel Eboh led National Association of Nigerian Theatre Arts Practitioners.
"Journey Well Sir…. Good Night Samanja!," he said.
Some actors also took to the comment section of the post to pay their tribute to the deceased.
Okey Ogunjiofor said, "The Legends who made our early days sweet are departing gradually. May his soul rest in peace."
Pategi was born on May 20, 1942, into the royal house of Pategi Emirate in Pategi, Northern Nigeria.
He is the son of Etsu Usman Patako, late King of Pategi.
The popular actor, writer and director starred in the populous Hausa film known as: Samanja, Yusuf's Ladan's Zaman, Duniya Iyawa Ne and all.
Pategi gained popularity on the movie Samanja in the likes of mixing Hausa/English and pidgin English. (NAN)