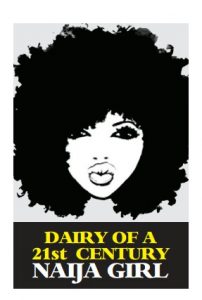 I've been trying to live my best baby girl life but Nigeria doesn't make it easy! Everyday, it's one thing or the other.
The news broke a couple of days ago that there was a proposal before the House of Representatives to change the country's name from Nigeria to United African Republic and I like everyone else was shook. What's the point? Who knows why someone even sat down and proposed this as a bill? So we will no longer be Nigerians but we will be called Republicans? I am not understanding this.
READ ALSO: Ex-BBNaija Tacha Says Big Brother Naija Reality Tv Show Did Not Help Her
All this is making someone want to make 'japa' plans. A video from the airport showing the number of people leaving Nigeria went viral this week too. In the present climate, you would think people don't have money to travel but so many are risking it all, even people with steady jobs here are moving to a strange country.
The person who recorded it said even if it's Cotonou, they are ready to do. A whole lot is wrong in the country and change of name is the bill we're proposing? The quality of talent leaving the country is more than what is staying behind. Someone could look into why food prices have been steadily on the rise, that's a more pressing need but it's name change that's an issue?
Anyways, looking into all the ways one can japa and school comes in at number one. Even though I am pretty much done with schooling, getting a school visa can be one way to leave the United African Republic. The problem with this now is that embassies are still not open at full capacity and if you get admission you will have to do online school and in the UAR, internet isn't even steady!
I hope this bill actually doesn't pass but I won't be surprised if it does. Changing the name doesn't automatically change our problems and from a citizen stand point I don't even see why this is even a thing that we're discussing.
What are your thoughts about this proposed name change? Are you down? Or are you making your japa plans?