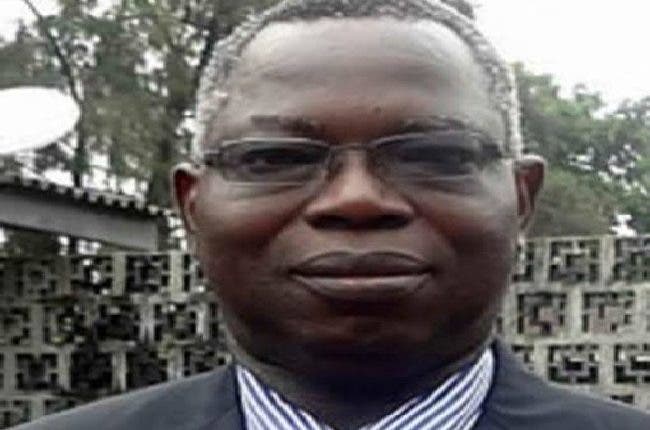 The University of Lagos (UNILAG) Acting Vice-Chancellor, Professor Theophilus Soyombo, on Tuesday held a maiden address with staff and members of the unions on the campus.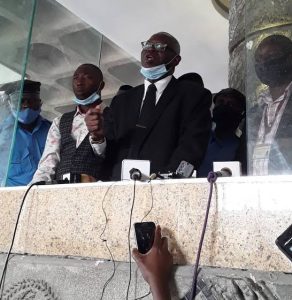 Prof. Soyombo, who addressed the staff at the Senate Building foyer, assured them of management's response to pending issues, adding that improvement would be witnessed from where the past administration stopped on August 12, 2020.
Attended by a large number of the junior staff and members of the Non-Academic Staff Union (NASU), Soyombo appealed for the cooperation of all other staff unions, adding that the work at hand was enormous and required joint inputs for effective results.
At the hallowed chamber of the Senate building, where he later addressed the press, the Acting Vice-Chancellor said he had resumed and promised to continue to dialogue with other members of staff and visit the various faculties on the campus since the work could not be done alone.
"I am not going to work alone. The work is enormous and cannot be done by a single person considering the number of staff and the huge number of our students. The full complement of the staff will soon come together judging from the support and goodwill I enjoyed from all sectors; academic and non-academic.
READ ALSO: Acting UNILAG VC, Soyombo, Calls For Peace
"I am a member of the Academic Staff Union of Universities (ASUU). I have had quite a good number of them expressing solidarity and support as the acting VC.
"We will continue to dialogue with others with different opinions because we need a peaceful environment to be able to discharge our responsibilities effectively and this is only possible in an atmosphere of peace," he said.
He commended the roles played by the alumni association in the life of the university and pledged to continue to interact with the members locally and internationally to forge a common front and explore additional areas of opportunities for the common good and development of the university.
On resumption of academic learning, Soyombo said the process to make the university safe was ongoing with provisions of health and hygiene in line with the COVID-19 protocols in all sections of the university.
He promised that the university would continue to dialogue and interface with its immediate communities like Iwaya, Yaba, Sabo and Bariga as it conducts useful research for the benefit of humanity.