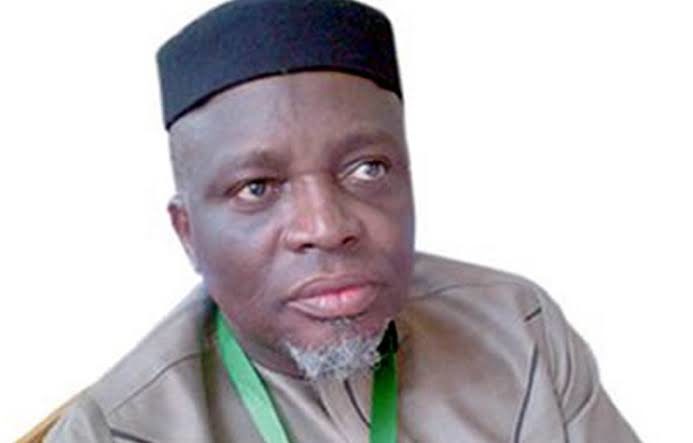 Fifteen-year-old Franklin Ekele from Imo State has emerged the highest scorer in the 2019 Unified Tertiary Matriculation Examination held in April.
He scored 347 marks to beat over 1.8 million other candidates who sat for the exam. Following Ekele closely were Emmanuel Chidiebube, 16, Abia State and Isaac Olamilekan, Osun State, who scored 346 and 345 respectively.
JAMB Registrar, Prof Is-haq Oloyede made the disclosure on Saturday while announcing the release of the 2019 UMTE results in Abuja.
He said the results of 1,792,719 candidates out of the 1,886,508 who sat for the examination were release while that of 34,120 candidates were withheld. Among the withheld results, he explained were those of 15,145 candidates clasified as 'identical twins and siblings.'
Oloyode disclosed also that about 59,667 candidates failed to turn up for the exam while JAMB delisted 116 centres over "registration-related misconduct."
Speaking further about the duo of Ekele and Chidiebube, the registrar said they might not gain admission to their school of choice, University of Lagos, because they were underage.
A breakdown of the results, according to the registrar showed that 2,906 candidates scored over 300 as against 4,683 in 2018; 57,579 candidates scored between 250 and 299 as against 64,120 last year while 366,757 candidates scored between 200 and 249.
Oloyode also disclosed that 361,718 candidates scored between 180 and 199 as against 325,152 in 2018, while 494,484 scored between 160 and 179 as against 455,898 last year.
READ ALSO: BREAKING: JAMB Releases Results of 2019 UTME, Withholds 34,120 Results
A total of 410,844 candidates scored between 140 and 159 as against 346,825 in 2018 while 99,463 candidates scored between 100 and 139 as against 64,712 in 2018, according to him.
He further disclosed that JAMB had blacklisted 116 exam centres including a Computer-based Test centre in Akokwe, Delta State, after the operators allegedly bribed exam officers with N1.7m.
"We have identified the candidates involved and their results are withheld. While not being aware that JAMB was monitoring, the two centres in Akokwe in Ideato examination town paid N1,760,000.00 to compromise the workers on duty. The workers concerned are being investigated to determine their culpability.
"We have recovered the payment voucher and the workers being investigated claimed that they received the bribe because their lives were in danger," Oloyode said.
The registrar said the exam recorded multiple registrations, pointing out that a candidate, for instance, registered 23 times for the examination.