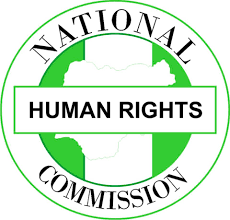 The National Human Rights Commission, NHRC, said it has summoned the Chairman of the Abuja Environmental Protection Board following the alleged raids of nightclubs and relaxation centres in the Federal Capital Territory.
The chairman is expected to appear before Commission on Monday, May 13.
The Commission, which stressed that no human rights violation would be overlooked, said the summons followed a protest by a coalition of Civil Society Organisations.
A statement by a senior official of NHRC, Mr. Lambert Oparah, on Saturday said: "The summons followed a protest visit to the Commission on Friday by a coalition of Civil Society Organisations working in the field of human rights in Nigeria which brought a petition of gender-based rights violations against the authorities of the FCTA and the Nigerian Police.
"The Executive Secretary of the Commission, Tony Ojukwu, issued the summons upon receiving a statement of demand by the CSOs led by the Executive Director Partner West Africa, Kemi Okenyodo."
The statement quoted Ojukwu as saying that the commission would ensure that justice was done on the case of the alleged raids and gender-based violence against women in Abuja by agents of the Federal Capital Territory Administration and the Nigerian Police.
READ ALSO: Nationwide Blackout Due to Collapse of National Grid – TCN
He stressed that if relevant authorities must carry out raids, such should be done within the confines of the law, "devoid of gender-based violence, including rape as alleged by victims of the said raids."
The Executive-Director of Partner West Africa, Okenyodo, who led a coalition of Non-Governmental Organisations in Nigeria, had earlier called on the Federal Government to make the promotion and protection of the human rights obligations which it voluntarily acceded in the interest of justice and human rights a priority.
In his remarks, the representative of the Inspector-General of Police, Usman Umar, said the police were looking into the allegations of human rights violations with a view to ensuring that justice was done.