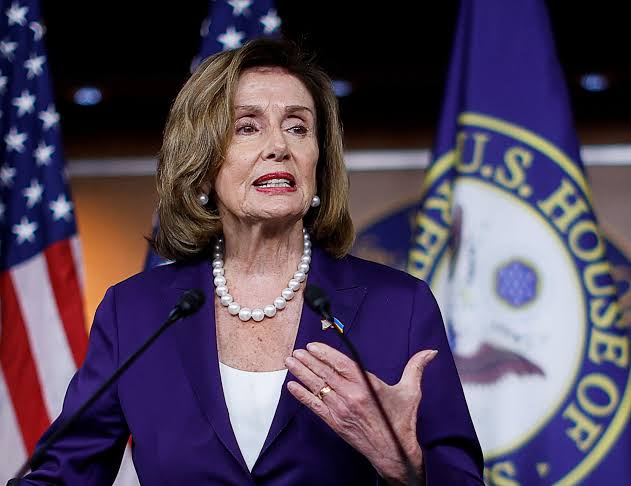 U.S. House Speaker Nancy Pelosi has arrived in Taiwan, marking the highest-level visit by a U.S. official in 25 years.
Pelosi's U.S. Air Force-operated Boeing C-40C landed at Taipei's Songshan Airport late Tuesday, marking the start of the third – and most controversial – leg of her five-country Asia tour.
Pelosi and her delegation of Democratic Party lawmakers were met by Taiwan Foreign Minister Joseph Wu and Sandra Oudkirk, the director of the American Institute in Taiwan, which serves as Washington's de facto embassy.
READ ALSO: I Was Misquoted On Comments About Tinubu, Tee Mac Makes U-Turn
Her visit comes despite intense opposition from Beijing, which claims sovereignty over the self-governing island.
Earlier, Beijing Foreign Ministry spokesperson Zhao Lijian has repeatedly warned the U.S. as the U.S. Speaker of the House of Representatives Nancy Pelosi considers a trip to Taiwan.
The spokesperson said "If the U.S. side insists on this visit, China will take firm and strong measures to protect its sovereignty and territorial integrity." (dpa/NAN)