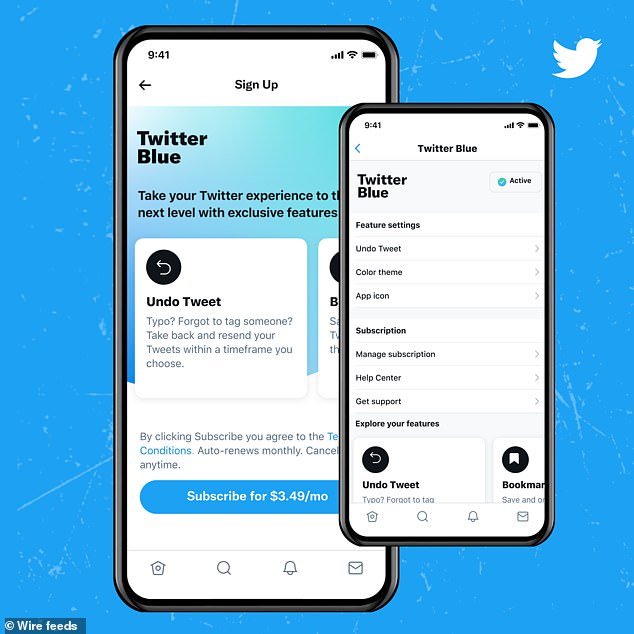 According to Bloomberg on June 3, 2021, Twitter Inc. has unveiled its long awaited subscription service that offers paying customers exclusive features for rescinding tweets and organizing posts. This is part of a push to ease the social network's dependence on advertising revenue.
This new subscription service which is called Twitter Blue will cost $2.99 a month for access to tools including the ability to "undo" a post before it goes out publicly, organize bookmarked tweets into folders, and more easily read long tweet threads.
READ ALSO: Buhari Greets Pastor Kumuyi At 80
Subscribers will also get faster service for customer-support claims, choose from new app colors and will have the ability to modify the Twitter app icon on iOS devices.
"The product suite is being pitched to the most prolific of Twitter's 200 million daily users, including journalists, social media managers and those who use the site as their primary news source", said Sara Beykpour, the product lead in charge of subscriptions.
She also added that Twitter Blue is aimed at customers who are their most engaged, most passionate super users who really want to take their experience to the next level.
The service is only available in Canada and Australia at launch but plans to expand to other markets too.