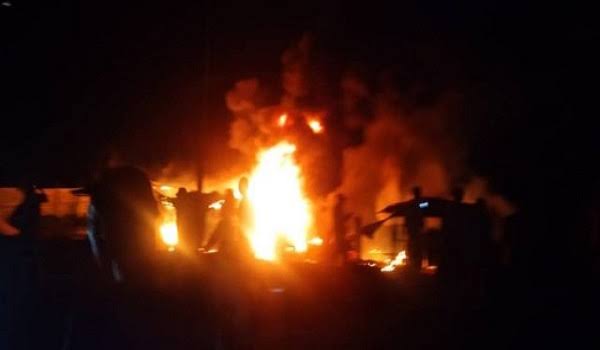 Some traders are believed to have been killed in a fire outbreak at Maitama Market in Kubwa, Bwari Local Government Area of Abuja, on Friday.
According to a witness, the incident happened around 7pm on Friday.
The fire outbreak was said to have started from a shop where kerosene is being sold in the market.
READ ALSO: Anambra Poll: Sheathe Sword, Ex-presidential Aspirant Tells IPOB
The kerosene seller and her children are reportedly among the casualties but Daily Trust cannot independently verify this.
Firefighters are currently battling to contain the inferno but hoodlums are frustrating rescue operation. (Daily Trust)