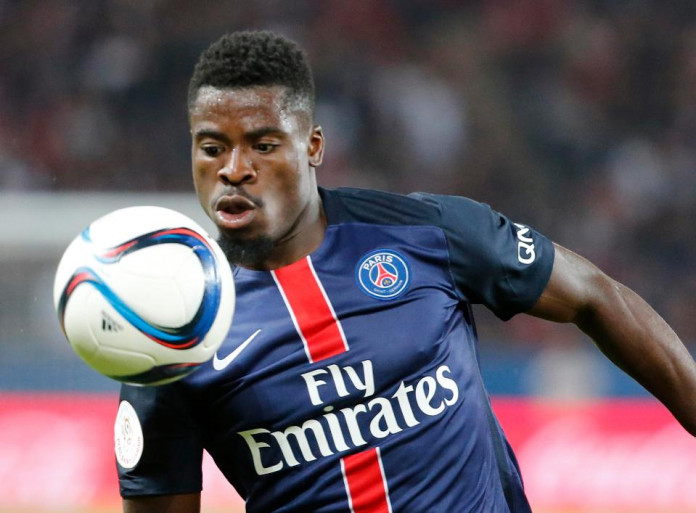 Tottenham Hotspur have completed the signing of Serge Aurier from Paris Saint Germain for £23m (€25m).
The controversial 24-year-old Ivory Coast international, Aurier, was given a suspended two-month jail sentence last year for an assault on a police officer outside a nightclub in Paris.
However he claimed innocent of the charge against him.
The conviction prevented him from entering the United Kingdom last November when PSG played Arsenal in the Champions League and it stood to derail his proposed move to Tottenham.
Under Home Office rules, a person with a prison sentence cannot be granted a UK work visa for another five years.
But the French courts downgraded Aurier's "convertible" sentence to a fine, meaning he was able to apply as normal for the permit.
However, On Wednesday the Home Office informed Spurs the application was successful.
Talking to the Tottenham media team, "this is a huge and exciting opportunity at a massive football club and I am determined to prove myself," Aurier said.
"This is a fresh start," he further remarked emphatically.
For all European Transfer news on a very business deadline day, keep up to tabs with Next Edition News.