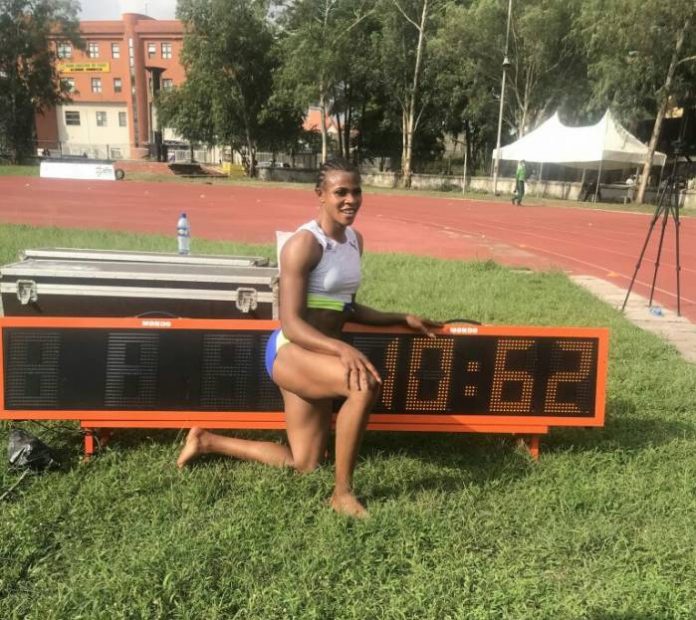 Henry Amike, an Olympian, on Saturday described the series of drama trailing Team Nigeria at the ongoing 2020 Tokyo Olympics Game, as a big disappointment.
Amike said that Nigeria has never had it this bad since the county's first appearance in 1952 Finland Games.
Amike said this in an interview with the News Agency of Nigeria (NAN) in Lagos, following the series of unfortunate events at the games.
"Waking up to the news of Okagbare's ban is so sad, it shows that our administrators don't understand their jobs, they are only interested in traveling.
"It is obvious that Okagbare was not tested before she competed for the qualifiers at Yaba, because there is no way it won't be detected.
"We don't have administrators that understand the business of athletes management, first athletes were banned due to someone's negligence.
"We have never had it this bad, I know the pains these athletes will be going through right now, it's so unfortunate that at this age and time, such negligence is being displayed by those that should know better," Amike said.
Nigerian top athlete, Blessing Okagbare, was on Saturday suspended provisionally for doping.
The Athletics Integrity Unit (AIU) made this known in a press statement, saying that the 32-year-old Nigerian athlete tested positive for a banned substance, human growth hormone.
The anti-doping body said that Okagbare tested positive for the prohibited substance in an out-of-competition test on July 19 – four days before the Olympics opened.
The results of that test were only received by track and field's anti-doping body late Friday after Okagbare finished top in Heat 6 in a time of 11.05 (-0.1) seconds while United Kingdom's Asha Phillips finished second in 11.31 seconds and Bahamian athlete Tynia Gaither came third in 11.34 seconds.
READ ALSO: Tokyo 2020: D'Tigers Of Nigeria Out Of The Olympic Games
With the suspension, Okagbare will no longer compete at the Tokyo Olympics.
Elias Gora, the Chef' de Mission at the New Delhi Commonwealth Games told NAN that, often times, athletes lack the support for them to give sterling performance.
"An athlete as old as Okagbare should be given all the support, but that is usually not the case, she should have a team of professionals working with her.
"I feel she crumbled under so much pressure from the high expectations from all and sundry, it is so sad.
"We should be showcasing younger athletes, let them acquire this experience too.
"We need to stop paying lips service to our grassroots development programmes,"he said.
The AIU explained that under the framework of Rule 15 governing National Federation Anti-Doping Obligations, which came into force in January 2019, National Federations are accountable for ensuring appropriate anti-doping measures are in place in their respective jurisdictions.
Nigeria is the most affected country, not meeting the minimum testing requirements under Rule 15 for 10 athletes. (NAN)