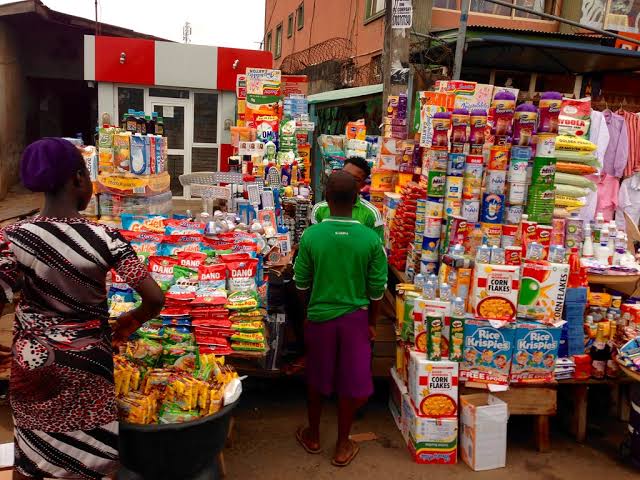 Christmas season is around the corner. It's precisely 55 days to Christmas, the high point of events for Christians all over the world.
Besides the December 25th celebration of the anniversary of the birth of Jesus Christ, Christmas is also a period for weddings, house warmings and all manner of celebrations.
Indeed it is a period many people, none Christians included, look forward to.
A lot of shopping and preparations preceed the period so one can say it's also a period of spending.
However, with proper planning, the expenses can be considerably reduced.
Below are some tips to help you shop and prepare for the joyful period.
Make a shopping list
Write down the list of things you need from edibles to clothing in order of priority.
Scrutinize the list several times over to convince yourself that the items are needed.
If you must shop in the open market, always have your list handy otherwise you may end up buying more than you need or even buying the things you don't need.
Make a budget
A lot of people overspend during Christmas forgetting that there will be bills to pay after the celebrations. Making a budget will keep you from going overboard.
READ ALSO: Know How To Use Your Phone
You must be strict with yourself. In as much as Christmas is a period of celebrations and partying, you don't need a new cloth and pair of shoes for every event you have been invited to. It's not a competition between you and anybody. And really, you don't have to be at every event. You should also see the holidays as an opportunity to rest especially if you leave your base to your home town.
So decide how much you want to spend on clothes for the family, decide how long you will stay in your village and how much food items you'll need and shopping accordingly.
Remember the stragglers though and make some provisions for them.
Shop early
Having made your list and concluded on your budget, shop before the rush period. Already, the rush period is fast approaching.
For clothes and none perishable edibles, now is the time to shop. Shopping before the rush period saves you some money because prices will go up as December draws closers.
Depending on your town of residence, locate the markets for specific items. Where they are sold at wholesale prices. Take a day and go there yourself for your shopping. Preferably, make it a week day. Things tend to be more expensive during the weekend.
Shopping early also saves you a lot of stress.
For Lagosians already groaning from the stress of traffic gridlock, it will only get worse when the Christmas shopping rush sets in. Why go through the added stress if you can avoid it?
There will also be minimal pushing and shoving in the markets if you shop early.
Try the supermarkets
Yes, try the big supermarkets in your area.
Oftentimes, people assume that supermarkets are expensive, but that is not always the case.
Many big supermarkets sell at market prices and in some cases below market prices. So go ahead, try the supermarkets, especially for your none perishable needs.
You will also be saving yourself from the stress of sitting in the traffic for hours and being pushed and shoved in the market.
Pay with cash
The easiest way to overspend is shopping with credit cards. In as much as people are encouraged to carry little or no cash, this should not apply when shopping on a budget. So withdraw the amount you have determined to spend and keep your credit cards at home.
You'll be happy in January when the bills come in.
Explore the Internet
Another way to shop without stress is to use the internet. Instead of going on a long and exhausting tour of the markets and shops, search the internet. Almost all stores have a website and a policy of pay on delivery.
You also have the opportunity of comparing prices before placing your orders.
Don't do things the same old way. Times have changed with the help of technology, be part of the change.