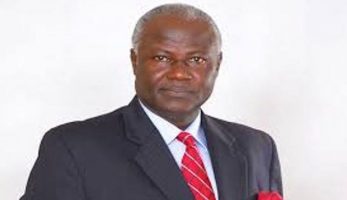 President Ernest Bai Koroma of Sierra Leone has sacked three top government officials over a major scandal involving arrangement of this year's pilgrimage to Saudi Arabia.
They are two presidential advisers and an aide to the country's vice president.
They are accused of monetising Hajj scholarships meant for poor Sierra Leoneans.
The three officials are Alhaji Sheka Kamara, Special Assistant, Social Affairs, Office of the President; Mr. Nurideen Sanko Yilla, Special Assistant, Political Affairs, Office of the President and Alhaji M A Bah, Minister of State, Office of the Vice President.
They were tasked with overseeing selection of intending pilgrims to benefit from government funding.
They are part of the Hajj Committee headed by Vice President Victor Bockarie Foh.
Read also: Grace Mugabe leaves S'Africa without assault charge
It costs roughly $5000 for a return ticket to attend the Hajj in Saudi and very few Sierra Leoneans can afford that.
Therefore, the government, with support from donors, usually provides scholarships to poor pilgrims who are supposed to be selected through stringent criteria.
Earlier on Saturday, reports on social media alleged that the Hajj Committee of 2017 were being  accused of asking people to pay half of the cost ($2,500) to get their names included in the list.
The report also said non-Sierra Leonean nationals from Guinea and Mali have had their names included in the list, apparently having paid for the price.
A statement from the President's office Saturday evening announced the institution of an enquiry into the matter.
The three men are presently in Saudi Arabia and, according to the presidential statement, they have been ordered to return home.
On Saturday the< third flight of the country's pilgrims arrived in Saudi.