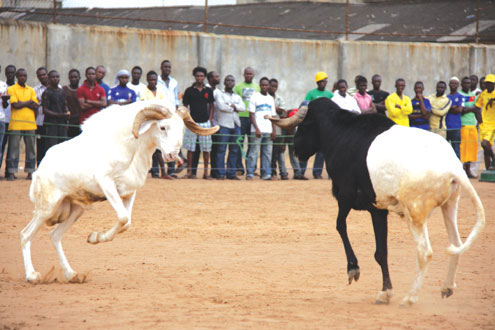 Against the backdrop of the coming muslim festival,  Eid-el-Kabir, an Islamic scholar, Prof. Badmas Yusuf, has warned Muslims not to take loan in order to purchase ram.
Yusuf of the Department Islamic Studies, University of Ilorin, gave the warning on Sunday.
He was addressing an Islamic gathering at Hilal Crescent Mosque in Ilorin.
The don, who is the immediate past Dean, Postgraduate School, University of Ilorin, explained that securing loan to buy ram was un-Islamic.
He stated that the most important thing was the intention behind the action.
He said every muslim was expected to adhere to the injunction that only those that could afford buying rams should do the sacrifice.
According to him, Islam had simplified the process of worshiping Allah.
Read also: Three top officials sacked over Hajj scam
His words:  "Allah has nothing to do with the blood of the animals killed during the festival.
"Islam is a religion that makes things simple for its adherents, there is no condition attached to what we are doing in our religion.
"Sallah is around the corner. It is a common knowledge that eligible Muslims are preparing to buy animals for sacrifice during the festival. What matters most is the intention behind whatever we do.
"We need to make it clear that Allah does not confer us a responsibility or a task that we cannot accomplish.
''Therefore, we need to be cognizant of this in whatever we do in life," he said.
Yusuf, however, noted that the act of sacrificing animal during Sallah was< in line with the deed of Prophet Abraham.