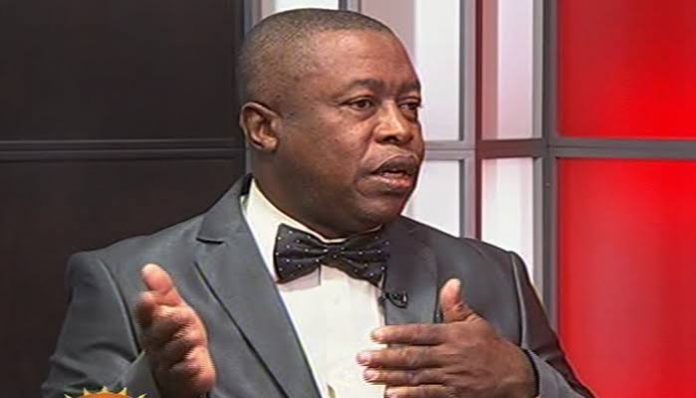 Dr. Junaid Mohammed, my colleague at the National Conference of Nigeria 2014 and a former follower of the Aminu Kano school of thought, has once again demonstrated why he is referred to as a former follower of Mallam Aminu Kano.
The penchant to say anything that will give publicity is well known. The veracity of his story is always a bulwark against him. Dr. Junaid Mohammed has launched gabage attacks on Ndigbo in several publications as if he is at war with Ndigbo. He is not a presidential material nor is he a stakeholder in the affairs of Nigeria.
The latest attacks are against Ndigbo in general and the President of Ohanaeze Ndigbo in particular.
Stating that Ohanaeze President knelt down before him and some unknown persons is not only fatuous but also a product of a convoluted mind!
Is Dr. Junaid Mohammed a kingmaker? Is he also among the prophets?
READ ALSO: Of Drones, The Governor And Saudi Prayer Warriors
Dr. Nnia Nwodo was a minister when Dr. Junaid Mohammed became a legislator for 3 months before General Mohammadu Buhari overthrew Shagari government. He then went back to school to read Law as a 2nd degree. He became a minister again in 1998. Today, by the grace of God he is the President General of Ohanaeze Ndigbo worldwide. He did not kneel down before anybody to the position he is in.
If he wants to contest for the presidency of this country, he knows what to do but going to politically washed-out persons will not be part of it.
Of late Dr. Junaid Mohammed grabbed national attention when he exposed the parochial nature of the PMB government. Of late, he has been silent. Has the parochiallism ended?
Dr. Junaid and his associates, including the disgraced VC who explained after the Ahmadu Bello University tragedy years ago, that ONLY 4 STUDENTS DIED, have been very histerical in pulling down the image of Ndigbo. We have no doubt that they are doing a hatchet job. Only gullible people believe your campaign of calumny and of course the cabal that wants to rule Nigeria for 100 years. The recent attempts at pitching Igbo and Yoruba people against each other will fail because that method of propaganda is already hackneyed!
For Dr. Junaid, you and your group have received your 15 minutes in the sun. You can go back to oblivion until the next hatchet job comes up.
Chief Goddy Uwazurike KSM, is President emeritus of Aka Ikenga, lawyer and a delegate to the Centenary Conference of Nigeria.