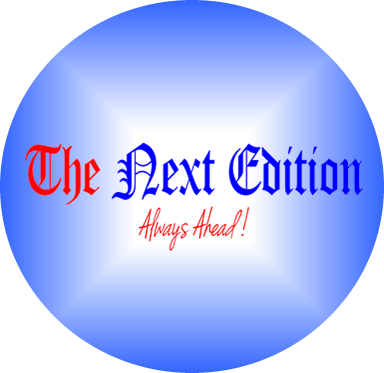 The 3rd edition of The Next Edition annual training programme, Journalism Retool House, will kick off in Uyo, Akwa Ibom State, today.
The training programme will however be officially declared open on Friday, October 18, by the Deputy Governor of Akwa Ibom State, Mr.
Moses Frank Ekpo (FNGE), who will be the Special Guest of Honour.
Themed: Conflict Sensitivity Reportage and Constructive Engagement with State Actors; the programme packs a team of seasoned journalists as resource persons.
They include Co-founder of Newswatch Magazine and CEO/Editor-in-Chief Mayfive Media Limited, Mr. Ray Ekpu; former Special adviser on Media and Publicity to President Goodluck Jonathan, Mr. Reuben Abati; former Commissioner for Information in Abia State and former NUJ President, Mr. Bonnie Iwuoha; award winning journalist and Managing Editor of The Next Edition, Mr. Ibanga Isine among others.
The programme is Organized By The Next Edition Centre For Investigative Journalism And Gender Advocacy in collaboration with Policy Alert and The Nigerian Union Of Journalists (NUJ) Akwa Ibom State Council.
It is designed to offer a practical everyday guide to journalists in the state with a view to guarantee conflict-sensitive reportage and a rancour-free engagement with state actors and the public.
A total of 200 journalists, journalism teachers and experts within and outside the state are expected at the two-day training programme.
Topics to be discussed at the training programme include; The Roles of the Media in Nigeria's Anti-corruption War – Ibanga Isine; How journalists can spot and track corruption red flags in the budget – Iniobong Usen; What every journalist should know about Investigative journalism and the FOI Act 2011- Ibanga Isine and Writing an FOI Request: A hands-on session by Harry Udoh.
Others are; The Data Journalism Masterclass – Tijah Bolton-Akpan; The Consequences of Reckless Reportage on the Journalist, Media and Society by Mr. Ray Ekpu; How to Engage Constructively with State Sources and Government Information Managers by Dr. Reuben Abati; Using Video as a Tool for Solutions Journalism in Nigeria by Shola Ajay; Essentials of Parliamentary Reporting for the Print, Electronic and Online Media by Sam Akpe and Advanced Conflict Sensitivity Reporting – How Journalists Can Walk the Thin Line by Ibanga Isine.