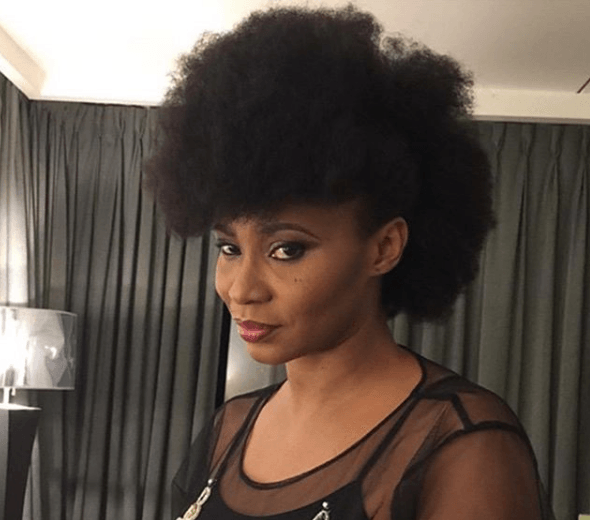 The natural hair trend in recent times has been revived – Everyone is suddenly going natural! To join the trend all you need do is stop 'relaxing' your hair, you can either do the big chop (this refers to cutting off the entire hair in one swoop and growing it out from the low cut) or transitioning before the chop (this is where you allow the hair grow out for a while then you cut off the top relaxed portion of the hair).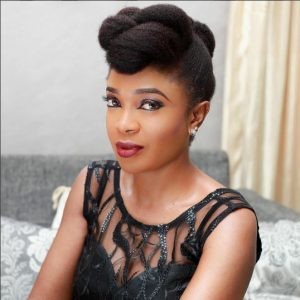 There is no right or wrong way of going natural – Whether you decide to go either way, the end result is the same, natural healthy hair, untarnished by relaxers. This is, however, different from having chemical-free hair, but this is a huge step in that direction. The main appeal for some is the entire look it gives them, to others the appeal is the fact that it is trending at the moment. Either way it looks like it has come to stay and won't be going away soon.
The next step and probably most important is the maintenance. Some people are of the opinion it is hard to take care of and expensive. It does involve some hard work but if you know how to go about it, it gets easier. It is also not as expensive as it's made out to be, going natural can be affordable for the average budget.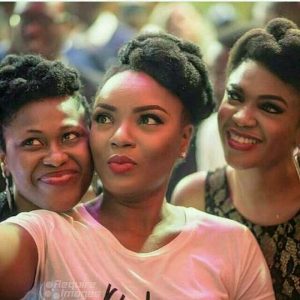 The most common mistake most ladies going natural make is using too many products. Granted, the exhilaration of doing something new makes us go into a bit of a panic, buying up as many products as we can lay our hands on. It is, however, important to note that too many products are actually not good for the hair, they make the hair look greasy so you end up washing the hair too often and this dries it out.
Below are basic tips for a beginner on how to handle the natural hair transition and its care:
a.)    Moisturize and then keep moisturing! – Our natural hair is actually very dry, brittle with a tendency to break. Try as much as possible to spritz it with water daily. You can buy a hair cream, preferably one with shea butter to use as it locks in the moisture and helps it stay moisturized longer.
b.)    Detangle – Make sure the hair doesn't stay knotted up. You can use your fingers to do this after moisturizing. If you are using a comb, ensure it's a wide toothed comb and be gentle.
c.)     Do away with – Tools that will break your hair, such as the fine toothed combs. Pins without bulbs yank and tug on your hair as well.
d.)    Avoid Heat – Stay away from the hair dryer, hand dryer as much as you can. Use heat only when absolutely necessary and even then use a heat protectant (if you can afford one, if not, that's ok as long as it is not often). Heat dries out the hair and the aim is to keep the hair as moisturized as possible. Dry hair breaks more often. Air drying the natural hair is actually better for it.
e.)    Stretch it Out – Natural hair tends to shrink into itself. After detangling, keep it stretched by twisting it, braiding, putting in cornrows or band it. Whatever your hair and skills allow. This keeps it from tangling especially if you are out of the Teeny Weeny Afro (TWA) stage.
f.)     Be Patient with It – Don't be in a hurry to do your length checks. Hair grows at different rates for different people, a range of factors are in play here.  Love your natural hair throughout all its stages.
g.)    Natural vs Relaxed – Don't treat your natural hair the way you did your relaxed hair. They are not the same. Don't use the same techniques you used on your relaxed hair as the texture is not the same as your new natural hair. Do your research on natural hair care, best products for it if you want to go that route and find what works for you.
h.)    Listen to your Hair – This basically means give it what it needs. It looks dry? You need to spritz with water. Too much residue or just plain greasy? Discontinue use of that product. You notice there's more breakage with bantu knots? Stop using that method as a stretching technique. It is really that simple!
i.)      It is very important to note that not everything works for everyone! This covers products, methods, techniques and so on. Hair types are different and what works for A may not work for B and vice versa. Stick to what works for you and ditch what doesn't!