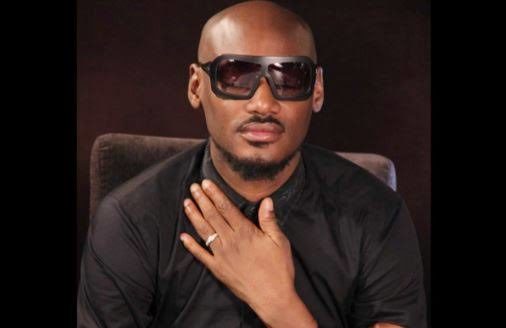 The Nigerian music industry has evolved over the years with different sounds, style, vibes, dance-steps everything you could think of. This is quite applaudable! Year after year, the musicians keep entertaining us with beautiful tunes that definitely keep you on your feet. Some of the musicians have spread their tentacles outside the shores of Nigeria confidently. Naija To The World!!!
We've been through different phases of galala, swo, azonto, yahoozee, alanta, shoki, skelewu, shaku-shaku and the current Zanku. Just like some of these dance styles died down slowly, so have some of our artistes career while some experienced a decrease in their industry relevance. But let's talk about the one man who has been consistent for 20 years now.
By consistency in the music industry, we are referring to artistes who have successfully remained relevant in the industry despite the changes in trends. We can name very few artistes on this list but however, Innocent Idibia popularly known as 2Baba takes the crown.
The Afro-pop music legend, began his solo music career in 1999 after his exit from the defunct group, Plantashun Boyz. And for 2baba, it has always been about ruling the world with his music and 20 years later, he has set a record for a lot of musicians to beat. How does he do it?
The 'African Queen' crooner has not only showed his talent in singing, he has also exhibited a passion to re-inventing the strength of his creativity. He has managed to remain relevant on stage for 20 years while also evolving with the changes in the Nigerian music industry. What a genius he is!
In 2004, 2Baba released his song "African Queen," a track which poured encomium on the African woman. This was the song that shot him him into the limelight globally. 'African Queen' elevates his status and earned him the title of being one of the most iconic African musicians of all time.
Although his music obviously stands the test of time, 2Baba who just celebrated his 20 years on stage has continued to show his capabilities as one of the greatest artistes of this generation as he churns out timeless records every year. We can name a lot of his contemporaries who fell by the wayside or still struggling to have a comeback but he has remained a true superstar.
In 2017, 2Baba, an indigene of Benue State from the Idoma stock, released a hit single, "Gaga shuffle," which became a hit song in clubs and everywhere possible. Just when we thought we had seen it all, in 2018, he dazed us with a hit track "Amaka", which featured DMW act, Peruzzi. A song that made waves in Africa and beyond and instantly became everyone's favourite.
In 2019, 2Baba is still giving us hit songs like "Oyi" and "Iworiwo," this again is a testament to his talent, originality and evolvement in the music industry. It is hard to believe that after 19 years, 2Baba was still nominated and winning big awards with the likes of Wizkid and Davido of this generation. That's consistency!
READ ALSO: End of Year Review: Music & Movies, how it went down in 2018
Apart from releasing songs every year, which caters to the ever-evolving and dynamic Nigerian pop audience, 2Baba is known to be more of a conscious type of artiste who uses some of his songs for social and political activism. In 2006, he released 'For Instance,' a song which is a direct protest to the state of the Nigerian nation. He also used his single, 'One Love' to call on everyone to disregard political affiliations and bias and embrace themselves.
In 2017, he dropped "Holy Holy," a track, which earned him an Headies award.
During the last general elections in Nigeria, 2Baba campaigned for a fair and free electoral process that should be devoid of bloodshed. He started a campaign with the hashtag #VoteNotFight and released a song to that effect.
Let's talk about his personality. Anyone who has followed him since he began his career in the Entertainment industry, would admire 2Baba's humility. His humility is believed to have earned him a lot of respect and love in the industry.
In one of his interviews with Punch newspapers, he revealed that humility is truly who he is. "Humility is not an act or make-belief. It is who I am and what you see is what you get. I don't need to 'form' for anybody. I believe in myself and I believe that anybody who truly likes me would accept me as I am. Anyway, it is even better to be true to yourself because it would save you a lot of headaches," he said.
"Sometimes, I read what some people write about me and I feel emotionally touched. Some people are ready to stake whatever they have to defend me; even if they don't know whether I'm guilty or not. It's not just about the music but maybe from the interactions they may have had with me. My humility has fought a lot of battles and I will always remain grateful to God and my fans," he added.
Every year, 2Baba has managed to consistently "shut down" major events in Nigeria and around the world as a result of his popularity in the industry and the respect he has garnered over the years. He always thrills the audience to his classic songs and there is never a time he runs out of a song to deliver. Although he has admitted to having his ups and downs, weaknesses and strengths, he remains a living legend.
The Next Edition wishes him many more years of soaring successes in the Entertainment industry!