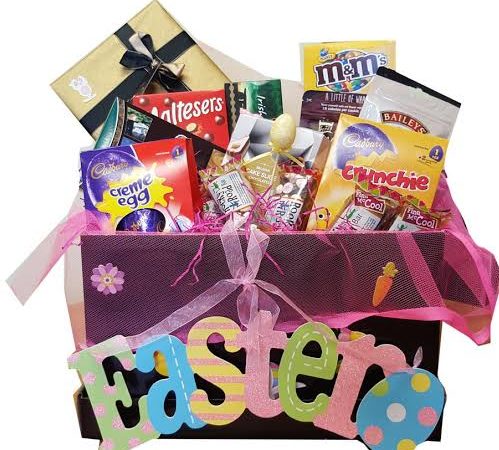 Easter is the celebration of the resurrection of Jesus from the tomb on the third day after his crucifixion. It's the fulfillment of the prophecy of the Messiah who would be persecuted, die for our sins, and rise on the third day( Isaiah 53).
Easter, which is celebrated by Christians is the time to give to the poor and also people around you. During this period, Christians are also encouraged to think about the ways that they can help the less fortunate in the society.
This year, Easter Sunday falls on April 21 and already the markets and already the markets and gift shops are already filled with appropriate Easter gifts.
In the past, eggs, bunnies and chocolates were the main Easter gifts, which were exchanged between friends and family. However, Christians have gone a step further to give more valuable gifts and also visit less privileged homes to celebrate the resurrection of Christ.
Easter always begins on Friday and spills over to Sunday and Monday, which are declared public holidays in some countries of the world. The basic things Christians do to celebrate Easter involves attending Church services, visiting orphanage homes and exchanging gifts with loved ones. While some people may decide to use this time to have a family ceremony like weddings, others basically see it as a day or two away from work. After the holidays, it's back to reality.
The question is, do Christians understand the real reason behind the Easter celebration and mark it to reflect the teachings of the man who died them and mankind?
No gifts can equal that supreme sacrifice but they are symbolic to the belief that people should live for one another. Here is a list of what to do to show love to people around you.:
READ ALSO: 50 Killed as Bombs Go off in Churches, Hotels
Easter Hamper:
Hampers are not meant for Christmas alone. Easter hampers are available in the supermarkets and gift shops where you can buy for your your loved ones in celebration of Easter.The hamper could contain kitchen items, provisions or food items.
Inspirational books:
Let's be honest, Easter is a period of reflection. Inspirational books would go a long way for a friend.
You can also get them bibles to change their old bibles. These are quite affordable and very thoughtful gifts.
Give to the needy:
People tend to give gifts to only relatives and friends during Easter but forget the less privileged ones who can't afford a meal. Take up the challenge and buy some food items, clothes, provisions, shoes,etc, for other people around you who can't afford them. You can also visit the orphanage homes, motherless babies homes and the likes.
Gift of your time :
Most of us work from Monday to Friday, some even work on Saturdays and Sundays and definitely do not have time to spend with families and friends. Well, now is the time to give them a gift of yourself. Spend time with your family and celebrate Easter together.
Here are things you can do with your family :
Attend Church service together.
Make fun memories with your children.
Go out for movies or shopping together.
Visit friends you haven't been keeping in touch with.
Have a family Dinner together.
Visit your parents.
Whichever one works for you, but be sure to make this Easter holiday count.