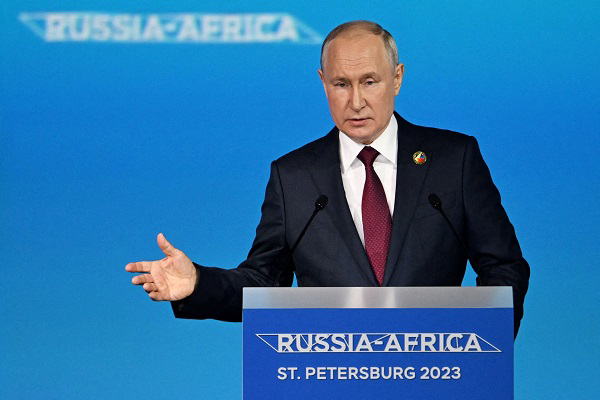 Russian secret service FSB has arrested a former employee of the U.S. consulate in Vladivostok on espionage charges.
The man, a Russian citizen, collected information on the course of the special military operation in Ukraine on behalf of the U.S. embassy.
The FSB said on Monday that, using the Kremlin's term for the Russian invasion of its neighbour.
The man was also accused of having passed on information about mobilisation processes and about the potential for protests ahead of the Russian presidential elections.
He is said to have given this information to the embassy's political department in return for payment.
The FSB said two U.S. diplomats would be interrogated in connection with the case.
If convicted of collaborating with foreign powers to harm national security, the suspect would face up to eight years in prison.
The incident threatened to further strain the already tense relationship between Russia and the U.S. amid the ongoing war.
Moscow has made similar arrests in the past, aiming to later exchange the detainees for Russian citizens held by the U.S.
Earlier this year, the Russian intelligence service arrested U.S. correspondent Evan Gershkovich, who works for the Wall Street Journal, on espionage charges.
Gershkovich and the newspaper denied the accusations.
The journalist has been held in custody since the end of March. (dpa/NAN)