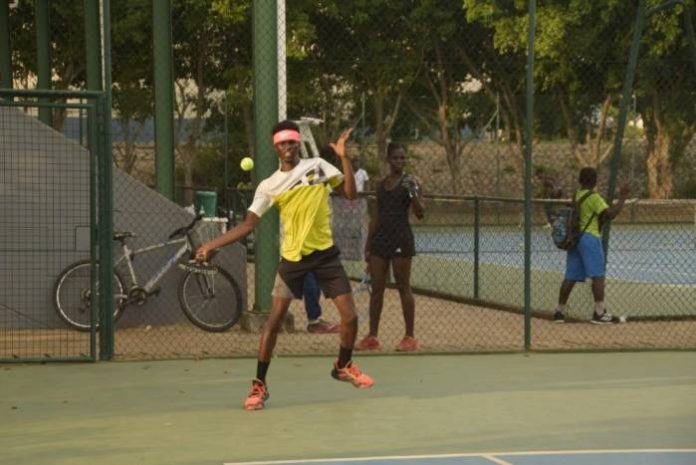 Joseph Imeh and Marylove Edwards on Saturday emerged men and ladies champions of the third edition of the VEMP National Tennis Open Championship in Abuja.
In the female match, played at the package B of the Moshood Abiola National Stadium, Edwards defeating Aanu Aiyegbusi 6-2, 6-2 to win a second trophy in November.
Edwards won a prize money of N250,000 for winning the title while Aiyegbusi received N125,000 as runner-up.
In the men's event, Imeh beat Adehi Oche 6-2, 6-4, his second win this month.
Imeh received N500,000 while Oche got N250,000 as runner-up.
They both won the 2021 Dala Hard Court Tennis Tournament in Kano last Saturday.
Imeh told Journalists after the match that he is happy to win the third edition of VEMP.
"This is great achievement for me. I won two editions out of the three.
"My opponent played well, is my teammate, this is first time for him to play a final match of this type," he said.
"I will go back to prepare by training again ahead of the Ray Oil Tennis Championship in Lagos next month.
The duo of Joseph Imeh and Bikom Albert edged Mohammed Musa and Sylvanulls Ajang 6-2, 7-5 (3) to emerge champions of the men's doubles events.
Edward Marylove and Aitegbusi Aanu were crowned champions in the women's doubles event after they outlasted the pair of Omotayo Blessing and Aderemi Omolade 6-7 (5) 6-1, 10 (5) in grand style.
READ ALSO: Women Constitute 80 Per Cent Of Refugees Population Globally, Says NSCDC Boss
Edwards said she will be focusing more on International national championship, adding that national championship is like a practice plain to her.
"I'm happy that I won the match, my opponent is a top player and well experienced player.
"I have been looking at her when I was a young kid, I'm really excited to play against her.
"The national championship is not my aim, it is like practice matches, my focus is more on the International level," she said.
The News Agency of Nigeria (NAN) reports that VEMP Limited, in conjunction with Nigeria Tennis Federation, organised the third edition of the National Open Tennis Championship.
The Championship, which began on Nov. 4 ended on Saturday. (NAN)