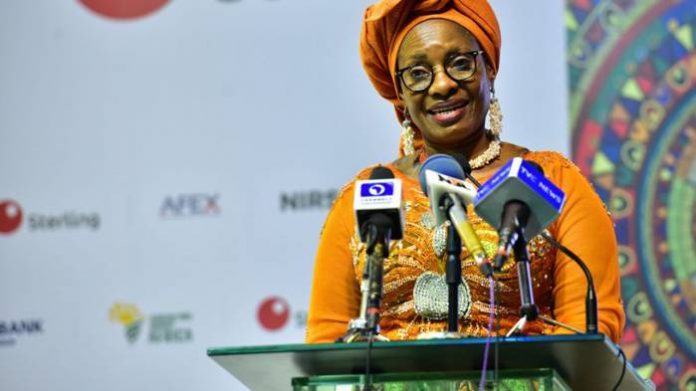 The Minister of Women Affairs, Mrs Pauline Tallen, says the incessant cases
of abduction of students is a set-back in the gains made in advancing girl-child education in the country.
Tallen made this known on Monday at a press briefing in commemoration of the 2021 International Women's Day (IWD) and Zero Discrimination Day celebration in Abuja.
The IWD is celebrated globally every March 8 to mark the social, economic, cultural and political achievements of women and has "#ChooseToChallenge" as its theme for this year.
According to her, available statistics between 2014 when the Chibok girls were kidnapped and now shows that 1,157 students have been kidnapped in seven years.
She added that 279 schoolgirls from Government Secondary School, Jangebe in Talata Marafa Local Government Area of Zamfara were abducted in the early hours of Friday, Feb. 26, 2021.
"This is indeed a set-back in the gains made in advancing girl-child education in the country.
"The frequency of these kidnappings are meant to instill fear in our citizens and undermine our corporate existence but we will not be deterred," she said.
While calling on the abductors to release the students, the minister appealed to security operatives to ensure incidences like that did not recur.
Tallen also stressed the need for leaders at all levels to pay attention to infrastructure development and security in schools.
"These schools contribute largely in shaping the mindsets of students and must be properly furnished and secured to provide holistic development of the Nigerian child,'' she said.
She urged mothers to unite in the fight against terrorism.
READ ALSO: BBNaija: Nina Gets Range Rover Car From Husband
According to her, Nigeria as a member state of the UN, will join other countries of the world on March 8 to take stock of how far women have come in their struggle for equality, peace and development.
The minister, therefore, stressed the need for the participation and inclusion of women in addressing discrimination in all its forms and dimensions, especially as they bear the brunt of the health, social and economic fallouts of COVID-19 pandemic.
Mr. Edward Kallon, the UN Resident Coordinator and Humanitarian Coordinator in Nigeria, said the COVID-19 pandemic had contributed immensely to gender inequality globally.
Kallon, represented by the UN Women's Country Representative in Nigeria and ECOWAS, Ms Comfort Lamptey, said the pandemic had also affected 36 million girl-child access to education.
"Discrimination of girls' rights to education is a human rights abuse and I join the Federal Government in condemning it and call for the release of the abducted girls,'' he said.
Mr. Danladi Plang, the National Programme Manager, Rule of Law and Anti-Corruption (RoLAC) Programme, British Council, said the oragnisation would identify and spotlight women who contributed toward promoting issues affecting women and girls at the grassroots. (NAN)