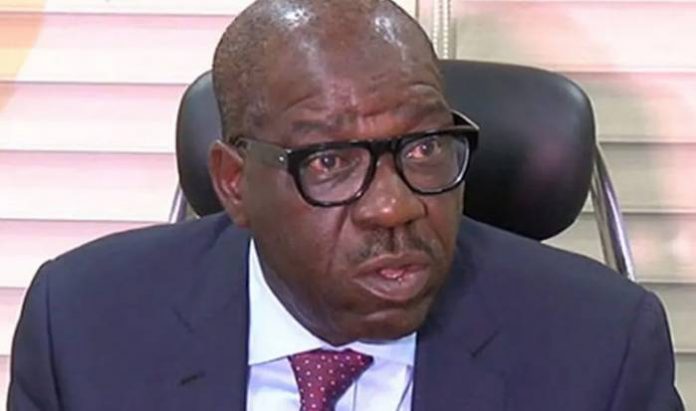 The Edo State Government has said it will by mid-September 2020, enforce the directive on denial of access to large gatherings in public and private places in the state for persons who choose not to be inoculated with the COVID-19 vaccines.
The State governor, Godwin Obaseki, disclosed this to journalists in Benin City, the State capital.
Obaseki said his administration remained committed to ensuring the health and safety of citizens and would explore every option available for the protection of the best interests of Edo people.
He noted that the Government will proceed with the enforcement of the 'no vaccination card, no access to large gatherings' in the state, despite the order by a High Court sitting in Port Harcourt, Rivers State, directing the government to maintain the status quo on the purported 'compulsory vaccination' of its citizens with the COVID-19 vaccine.
READ ALSO: BREAKING: Akeredolu Signs Anti-Open Grazing Bill Into Law
He said: "We want to reiterate that our directives on vaccination stands and so people who are planning social, religious, political or business events after the second week of September should ensure that both themselves and their guests are not only vaccinated but possess vaccination cards as proof of vaccination, as anyone without this proof, will not be granted access to crowded facilities.
"We also want to stress that the government is commencing intensive enforcement of use of Non-Pharmaceutical Interventions (NPIs) to curb the current spike in COVID-19 infections and deaths. These measures include compulsory wearing of face masks, regular washing of hands under running water and/or use of hand sanitizers, and maintenance of recommended social and physical distancing in public places, among others."
The Will