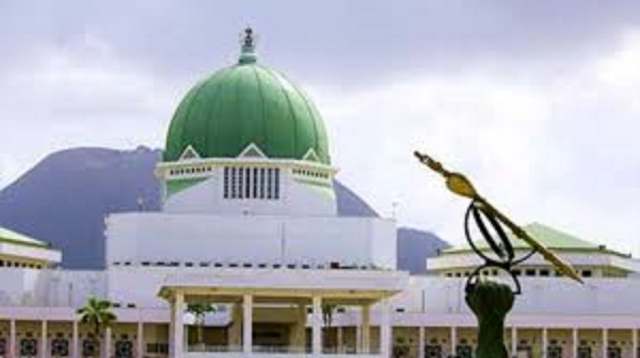 University students under the aegis of the National Association of University Students (NAUS) have declared their intention to protest the drawn out strike by the Academic Staff Union of Universities.
The students said they would express their displeasure with the prolonged strike by embarking on a nationwide protest starting from Tuesday.
They said their first point of protest would be at the National Assembly Complex, followed by the Office of the Ministry of Education, and thereafter that of the Ministry of Labour and Employment.
In a letter dated October 13, 2020 by the Senate of NAUS, a body comprising the presidents of the Students' Union Government of various universities, the association said students had stayed "for too long" at home and therefore demanded an immediate end to the strike.
The letter was co-signed by the Senate President of NAUS, Ibrahim Lawal; Deputy Senate President, Asiwaju Ajibowu; and the Clerk, Gbande Abraham.
The PUNCH reported the NAUS Senate President as saying that the nationwide protest option was taken because the government failed to respond to a letter NAUS wrote to enquire what efforts were being made to end the prolonged strike.
READ ALSO: Late Goal Flurry Gives Manchester United 4-1 Win Over Newcastle
He said, "We are inviting all students to come out and protest because we have overstayed at home, and education is important. In August, we wrote a letter to the Minister of Education [Mallam Adamu Adamu] on the reopening of schools. We asked what efforts were in place to end the ASUU strike. But the minister has not responded to our letter for over two months. We have been patient enough to hear from the minister and he has refused to respond. We are tired.
"So recently, we had an emergency virtual meeting which had in attendance all SUG presidents from the various universities, in which we all agreed to embark on a nationwide protest.
"Hence, on Tuesday, we are starting the protest. We are convening on the National Assembly Complex. Then on the subsequent days, we are going to the offices of the ministries of education, and labour and employment. We want our voices will be heard. As I'm speaking with you, students from universities in Maiduguri, Kano, and others are coming to Abuja. So we mean business; we want the government to end the strike."
ASUU had embarked on an indefinite strike since March over the Federal Government's failure to keep to the 2019 Memorandum of Action, and over the lingering crisis on the Integrated Personnel and Payroll Information System.