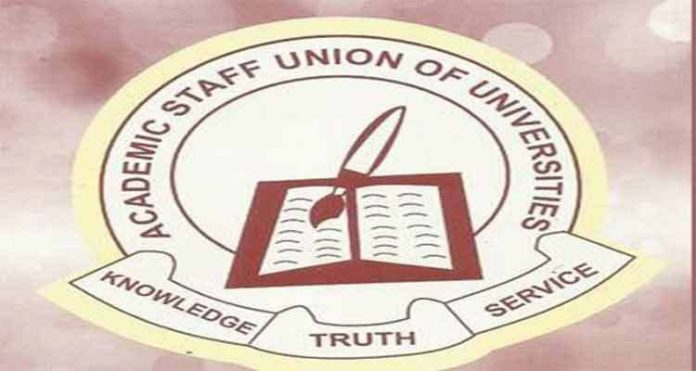 The Federal Government and representatives of the Academic Staff Union of Universities will return to the negotiation table on Friday.
Spokesman for the Ministry of Labour and Employment, Charles Akpan, made this known on Wednesday night.
ASUU has been on an indefinite strike which commenced in March.
READ ALSO: South-South Assembly: Presidency Explains Absence
They are protesting against the government's chosen salary payment platform, the Intergrated Personnel and Payroll Information System (IPPIS) and lack of funding for public universities, among other issues.
While government had insisted on the IPPIS, ASUU on it's part insisted on being played through a platform of their own choosing, the University Transparency and Accountability Solution (UTAS).
The Labour Minister earlier in the week, said the UTAS was currently undergoing integrity test which will take months.
He also disclosed that even if the software passed integrity neither the federal government nor ASUU had the money to buy it.
It is therefore, expected that at the resumed meeting, which would hold at the minister's conference hall, all the pending issues, chief among them, the contentious payment platform would be trashed out.
Recall also that the Senior Staff Association of Nigeria Universities and the Non-Academic Staff Union had rejected the IPPIS and in its place proposed the University General and Peculiar Personnel and Payroll System (UGPPPS).
Their rejection of IPPS followed complaints that it allegedly caused salary delays and didn't take into consideration certain peculiarities of the university setting.