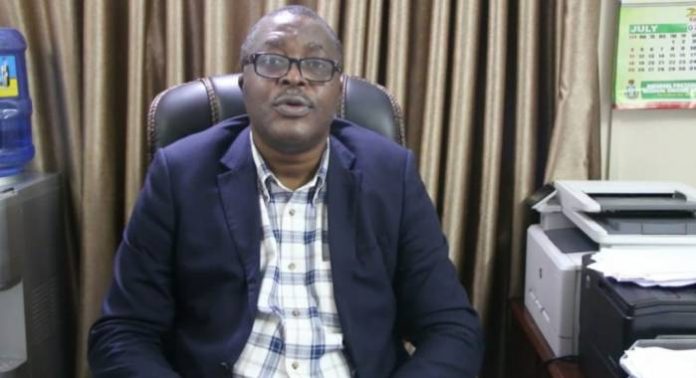 The Director of Research at Nigerian Institute of Medical Research (NIMR), Prof. Oliver Ezechi, has advised parents to vaccinate their daughters against cervical cancer rather than saving for parties and 'Aso-Ebi'.
Ezechi gave the advice on Wednesday in Lagos during the inauguration of Actions for Collaborative Community Engaged Strategies for Human Papilloma Virus (ACCESS-HPV).
The News Agency of Nigeria (NAN) reports that Aso ebi, a Yoruba word, is a uniform dress or dressing code/style that is traditionally worn by people, especially Yorubas and some other African cultures during ceremonies.
READ ALSO: Ukraine's Interior Minister, 17 Others Die In Helicopter Crash
Asoebi is worn as a sign of support or solidarity.
Ezechi said: "My heart beats every time we talk about health and people talk of lack of money. Some parents save money for aso-ebi and shoes, but we want to quantify health.
"How much is HPV vaccine that we are talking about? Some parents buy aso-ebi but they cannot pay for HPV vaccine that would prevent their children from having cervical cancer in the future.
"About 22 women die daily from cervical cancer in Nigeria which is huge and we are silent about it, but if one person dies in an helicopter crash it will be a big story everywhere.
"Also, 36 million women over 15 years in Nigeria are at risk of developing this cancer and 12,000 cases are diagnosed annually, with 8,000 deaths.
"It is one of the most preventable and successfully treatable forms if it is detected, diagnosed early and managed effectively.
"The earliest cervical cancer is detected, the higher the chances of survival. So we should do the right thing at the right time to prevent cervical cancer," he said.
The director, who is also the Country Team Lead of ACCESS-HPV, said the project would help reawaken the fight against cervical cancer.
"The ACCESS-HPV project will not be able to vaccinate all the young girls in Nigeria, but we are trying to create that movement that would make the Federal and state governments to prioritise it," Ezechi said. (NAN)