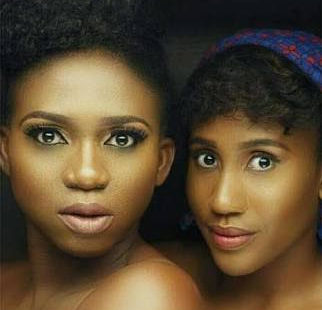 Beautiful Nigerian singer, Aituaje Iruobe, fondly known as Waje, has called out bimbo interviewers to refrain from asking her questions referencing her single motherhood status.
In an outburst on her instastories, the Onye Crooner, who must have been tired of being asked repeatedly how it felt to be a single mother, advised such interviewers to rejig their questions to suit current issues.
She said: " Stop asking me questions like 'how does it feel to be a single mouthed or mother!' What are the challenges as an artist. My child is 19 and not 2. I have forgotten!"
According to her explanations, Waje would prefer work-related questions. "Ask me about music and more music," she said.
READ ALSO: Ooni of Ife's Ex-wife, Zaynab Forgives him, Congratulates him and his new wife
The mother of one also expected her interviewers to be kind enough to find out if she has eaten. " And you can also add if I have eaten."
The singer and The voice coach has a 19-year old daughter, Emerald, who is said to be studying abroad.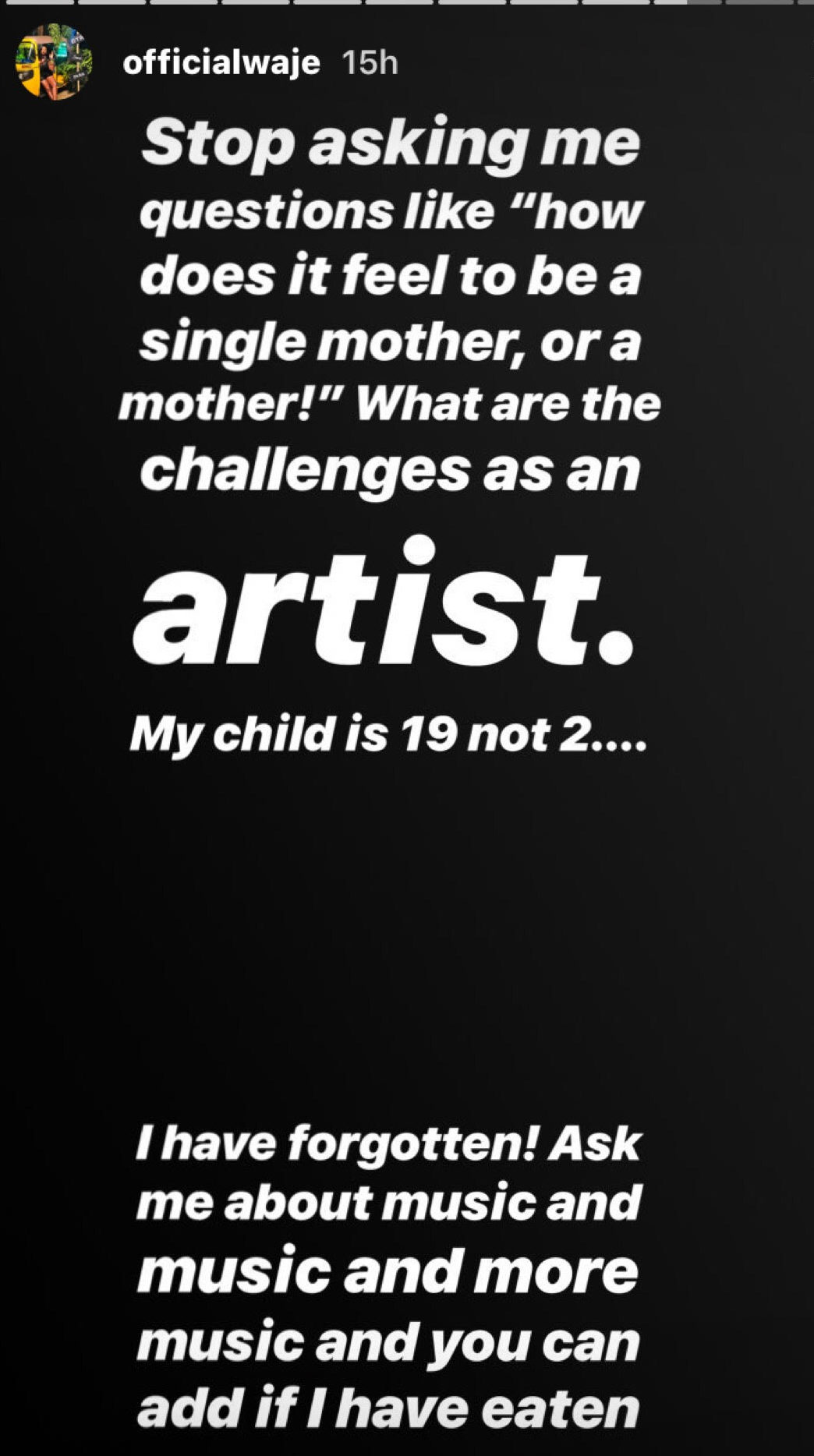 In her Instagram stories she wrote "Stop asking me questions like "How does it feel to be a single mouthed or mother!" What are the challenges as an artist. My child is 19 not 2. I have forgotten! Ask me about music and and more music and you can add if I have eaten."