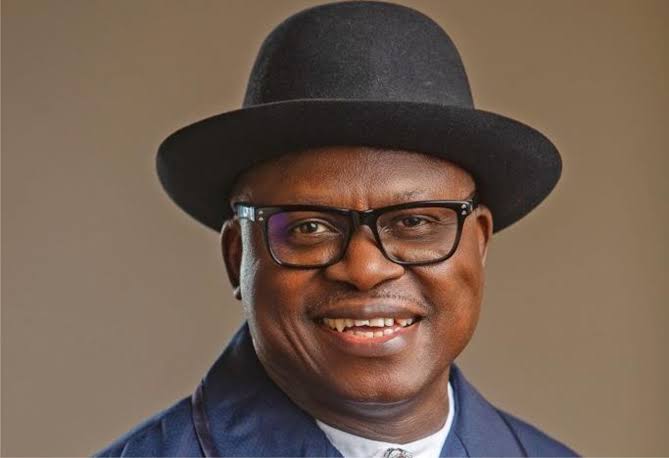 I have come again! After my last article on the forthcoming Bayelsa governorship election titled 'Will Bayelsans Repeat the Mistake of Imo People?', in which I warned our people against falling for the deceptive tongue of Timi Alaibe, like Imo people did when Rochas Okorocha came in 2011, I received several telephone calls and text messages.
Some of the calls and messages congratulated me for having the courage to speak up irrespective of the possibility of reprisal. Some abused the hell out of me and my family. They called me names and threatened all sorts. Some even said they were not sure I have Ijaw blood in me. But I am happy that the message got some thinking.
I am not a politician. I am not expecting anyone to hire me if he wins. I don't even see myself working for any politician. But like the saying goes, the cock does not crow for himself but for those who need to wake very early. When Prophets go about delivering messages they were sent to deliver, they do not do so for personal benefits or glory. The most important thing is to deliver the message first. So, on this cause, I am only delivering a message and pulling our people by their ears. They must open their ears, hear and think.
Bayelsa is the only single-tribe state in Nigeria. It is peopled by the Ijaw people to which I am one. So, what ails the Ijaw people, also ails me too. Our future is collective and so, our collective interest must be the protection of the Ijaw state and creation of a sustainable future for our children.
In building the Bayelsa of our collective dreams, one where hard work is rewarded, we must begin to create role models that will enable our children draw inspiration to work hard and dutifully towards desired goals. We have no reason to create role models out of shadowy characters and persons who can not point to any visible means of livelihood; persons of no verifiable endeavours. That is a decent that Bayelsa must avoid.
Those cleared to contest the governorship election on the PDP platform include Kaniebi Okoko, Great Maciver, Franklin Osaisai, Ndutimi Alaibe, Benseon Agadaga, Frederick Agbedi, Reuben Okoya, Diri Douye, Talford Ongolo, Kamlea Okara, Gboribigha Jonah, Benson Konbowei, Gidknows Igali, Johnson Kiyaramo, Emmanuel Paulker, Yariela Oliver, Anthony George-Ikoli, Robinson Etolor, Nimibofa Ayawei, David Alagoa and Igiri Ziperedein.
This list gives Bayelsans options. Not just options, but quality options of men of verifiable means of living who had proven themselves in private enterprise or public service. This list shows that indeed, our state is blessed with quality human resource, such that an Alaibe is not an option. His previous public outings on behalf of Bayelsa State yielded no result for the people, but for him alone.
He may have the money to throw around and buy up delegates. But the future of Bayelsa state should worth much more than any amount a delegate believes he is worth. The future of our children should also mean more to all of us than any amount anyone believes his/her vote is worth. We must know by now that leopards don't change their spots because they changed zoo or forest. They remain the leopards that they are.
In August 2015 when Alaibe dumped PDP and declared for APC, he said: "we are changing from deceit, intimidation and manipulation". He also said PDP was a "wayo" party and that "we are changing from poverty to prosperity".
Until he dumped APC and returned to PDP, Alaibe, the man who was against deceit, can not point to any indication of prosperity which he attracted to Bayelsa on account of his joining APC. He dislikes 'wayo', but he wanted to use 'wayo' to escape. If not, why did he quickly dump PDP for APC? He should tell Bayelsa people what has changed in the same PDP that he returned after four years in APC. If APC had appointed him a minister, like they promised him, would he have returned to the PDP the time he did? If PDP is a 'wayo' party, why is he back to it? Or does he want to 'wayo' us?
Today, Seriake Dickson's legacies as a PDP governor stare Alaibe in the face. He drives around Yenagoa enjoying infrastructure that the PDP government put in place. Yet, he dumped the party for APC while calling its leaders unprintable names. Such a leader? Is that the one who genuinely wants to govern Bayelsa? Alaibe should also point Bayelsa people to the things he attracted to the state as a result of his sojourn in APC. If he did not attract anything, it clearly shows that his quick defection to the party was to seek protection.
But from what? You may ask! Our people say the toad does not run in the afternoon in vain.
Remember that National Chairman of the party, Adams Oshiomhole, had promised that those who join the party, will be protected.
Bayelsa must wake up now. The forthcoming governorship election primary, should afford the people the opportunity to speak strongly through their delegates. The voice of the people is always the voice of God and that voice must come out strongly in favour of the common good of Bayelsa people, not to the satisfaction of one man's personal ambition. We must ensure that 'had I known', did not come at last.