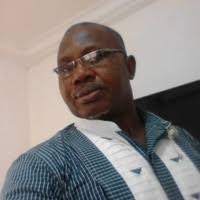 At the Canada 2007 FIFA Under- 20 Championships, Nigeria faced Zambia in one of the quarter finals games. The Flying Eagles were as confused as many Nigerians when they saw Kola boldly written on the jersey of an opponent.
The Zambians wore the green- white jersey which also heightened the drama. To cap it all, Rodgers Kola, scored a goal. When he celebrated his efforts, it sounded like the Flying Eagles had made it 2-0. No, they did not. It was the equaliser. The match ended 2-1 for Nigeria in Ottawa.
Kola would not be the first from the Southern African country to bear a name familiar to  Nigerians. There was a Zambian athlete, Ngozi Mwanamwabwa. She had nothing to do with Ngozi Okonjo-Iweala. How she became Ngozi without Igbo background should be of interest.
In Nigeria there is  the Chama group in the Adamawa area. When Green Buffaloes of Zambia tackled Enugu Rangers in the quarter finals of the 1975 Africa Cup of Champions Cup, they had a strong central defender, Dick Chama.
He had won silver with the Zambian national team, then known as KK Eleven, at the Egypt '74 African Nations Cup. Zambia lost to Leopards of Congo Democratic Republic after a replay. Chama could not stop Enugu Rangers from romping into the semis of the continental club competition in 1975.
There is also the Banda ethnic nationality in Northern Nigeria. Banda is a common name in Zambia and Malawi. The first President of Malawi was Dr. Hastings Kamuzu Banda. The Zambians have had two Banda as president, male and female.
When I travelled to Zambia in 1991, the officer who facilitated my Visa at the Zambian High Commission, Lagos was Sarah Banda. The diplomat issued what she laughed off as gratis visa. My trip also afforded me the opportunity to understand closer links between both countries.
When World Heavyweight wrestling champion, Michael Okpala, Power Mike, visited Zambia in 1970 as a Superman, he performed in Lusaka and Kitwe. What struck me was that in Kitwe, Power Mike performed at the Buchi Stadium. For the love of pounded yam, Buchi is also an Igbo word.
Power Mike had to contend with 20 Zambians in a tug-of-war. Nineteen of them were soldiers. The Nigerian floored them and one of the soldiers even broke a chair as he fell. President Kenneth Kaunda watched it all and had to invite the Nigerian to his official residence.
President Kaunda's invitation fell on Easter Sunday. Power Mike was outstanding. Kaunda personally filmed the show. The Zambian  president was one of the few who recognised Biafra during the Civil War. Power Mike was stuck in the United Kingdom performing to survive while the crisis lasted.
Chief Moshood Abiola was indeed a man of many parts. In 1987, he turned an emergency bus driver. His team, Abiola Babes of Abeokuta, was at risk of missing their African Winners Cup quarter finals match with Nchanga Rangers.
When they landed at Lusaka Airport, getting to the match venue became a huge problem. Billionaire Abiola was compelled to charter a bus which he drove from Lusaka to Kitwe. The result was a 1-1 draw which gave the Abeokuta club a 4-2 aggregate victory.
READ ALSO: Nasarawa: Police Arrest Alleged Killer Of APC Chairman, 27 Others
It was not only powerful Nigerians flying to Lusaka. Prominent Zambians also visited Nigeria. I saw Kaunda at the Abuja Summit of OAU in 1991. I tried to distinguish his skin from that of Gnassingbe Eyadema of Togo. When I say black, I mean dark.
President Frederick Jacob Titus Chiluba ran to Prophet T. B. Joshua's Synagogue Church when he got into trouble. He called himself lucky president after watching Power Dynamos lift the African Winners Cup in 1991.
I was there, right behind Chiluba at the Independence Stadium, Lusaka. Unfortunately, losers were defending Champions, BCC Lions of Gboko. Zambia did not win any continental soccer title before that feat by Wisdom Chansa and Power Dynamos.
The Zambians loved Chiluba, a trade unionist, when he defeated Kaunda. The opposition did not see him as a saint. They were convinced the new president was a big time liar. They called him Titus Mpundu of Luapula Province which shares common border with Congo.
Titus Mpundu lived in Mufulira where there was a football club, Wanderers. In other words, Chiluba was described as a wanderer who could have lived in Mozambique, spoke Lingala and could also pass for a Congolese. At the end, Chiluba ruined whatever was left of his image. Zambians fell back on Kaunda.
Kaunda too had identity issue. His parents were Malawians. You have Bemba in Malawi and Bemba in Zambia. And I noticed that some prominent Zambians had the Malawi connection. Ace Radio commentator, Dennis Liwewe who told me he was the Ernest Okonkwo of Zambia was Malawian.
Liwewe relocated to Zambia in 1976 to join the Nchanga Weekly Newspaper. His son, Ponga would later rise to the position of General Secretary, Football Association of Zambia (FAZ). The senior Liwewe also worked with Zambia Consolidated Copper Mines.
When Zambia defeated Nigeria 1-0  in 1985 to stop the Green Eagles' from making the Egypt ' 86 African Nations Cup, Liwewe's voice was so clear.
He said : "Zambia has only five million people. We have hammered them. They have more than 100 million people to choose from."
It was a different story when the Super Eagles defeated Chipolopolo to win the African Nations Cup, Tunisia '94.
Liwewe's commentary ran thus : " Kalu (Kalusha Bwalya) does a beauty, turns around 360 degrees, passes the ball, we are within firing range. It goes away. Now the Nigerians attack on the left through Rashidi, we are in maninigi trouble, they have scored."
President Kenneth Kaunda and some Zambian government officials admiring Power Mike's Belt.