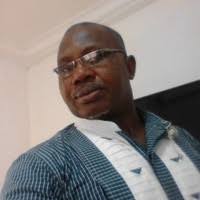 Harambee Stars were excited to see Green Eagles legend, Christian Chukwu as their new manager in 1998. The deal was facilitated by sports marketer, Noel Chukwuemeka Okorougo.
As Nike represantative based in Nairobi where he also ran a large outfit known as Prosports, Okorougo and Onochie Anibeze, footballer turned journalist were quite close.
The Nigerian Football Federation toyed with the idea of appointing Chukwu as Assistant to Eagles manager, Shauibu Amodu. When Anibeze weighed the offer, he intimated his friend. That was how Chukwu landed in the Kenyan capital.
Okorougo is late now and will be buried in Amokwe Amiyi, Isuikwuato, Abia State on September 3, 2022. He died of cancer in Switzerland, on June 8.
As a Sports marketer, Okorougo got Nike to boost the Eagles with elite friendly games and colourful kits. His contributions were duly recognised in 1999 by Sports minister, Dr. Emeka Omeruah.
The minister appointed him to the Board of the National Sports Hall of Fame, headed by Tony Ikazoboh. Other members included Akeem Olajuwon, Ibrahim Galadima, Eniola Lasun, Ian Nelson, Ladan Shuni, John Fashanu and Emeka Obasi ( yours truly).
Okorougo was a global citizen. You could see him in Geneva today, Lagos tomorrow and Atlanta tomorrow. And he ended up with Kenyan beauty queen, Nafisa, who bore him four children.
It is remarkable that the Ugomba's funeral will be conducted at a time William Ruto was elected president of Kenya. Ruto's first daughter, June, is married to a Nigerian.
Alexander Ezenagu and June met at Queensland University, Australia while studying for a post graduate degree in International Relations.
It is an interesting part of ties between both countries. Kenyan women and Nigerian men have a lot of romantic tales to tell.
Gospel singer, Emmy Kosgei is married to architect turned preacher man, Anselm Madubuko of the Revival Assembly Mission, Ogba, Lagos.
Big Brother Naija Season Five Housemate, Wathoni Anyansi, spent the first thirteen years of her life in East Africa before relocating to Nigeria. Her Kenyan mother found love in a Nigerian.
READ ALSO: Beauty Queen Urges Commercial Sex Workers To Find Purpose, Blames Poverty
Another singer, Tanasha Donna, fell in love with Nigeria when she spent the whole of June 2021 shooting her first movie, 'Symphony'. Although her husband is Tanzanian, the former media personality regards Nigeria as second home.
She reminds me of Nigerian journalist, Uche Onyebadi who worked with Anibeze at the Canal office of the Vanguard in Lagos. He fell in love with Nairobi, and off he zoomed to live there with Luhya, Luo and Kalenjin.
Kenyan politician, Tom Mboya was not married to a Nigerian. He was associated with a woman, Pamela Odede of Makerere University. Her name sounds Nigerian but she was not.
However, there are so many Nigerian sounding names in that country. Taiwo Otieno and Emmanuel Ake played for Harambee Stars. Lamech Aguta won the 1997 Boston Marathon, Japhet Ogamba was a good quarter miler.
It should come as little surprise though. The first Kenyan Olympic medalist was Chuma, yes the same Wilson Kiprugut. Julius Kalu was Bishop of Mombassa for 24 years.
One of the 47 Counties that make up Kenya is called Kwale. It is also the name of a town there. There are also places like Akala and Chuka. You have the Chuka people of Kenya.
Ojukwu can be found in Kenya. There is one Ojukwu Odhambo. I would not know what that name has to do with May 27, the day June got married to Alex in Nairobi.
I do know that when Gen. Yakubu Gowon created twelve States on May 27, 1967, the day Rotimi Amechi turned two, Gen. Emeka Ojukwu responded with the declaration of independent Biafra.
And while Enugu served as the first capital of Biafra, there was a street named after Jomo Kenyatta, the first president of Kenya.
It gets more interesting to know that June Ruto got hooked to Alex Ezenagu during the reign of another Kenyatta, Uhuru.
Kenyatta means musician in Swahili. Mzee Jomo Kenyatta christened his son Uhuru which means freedom. That name has gone musical. There is the reggae band Black Uhuru and the South African group, Uhuru.
Unfortunately, Uhuru Kenyatta is not dancing yet. William Ruto's victory over Raila Odinga is not sounding like sweet music.
And here in Nigeria, the sports family is in mourning. Okorougo died in June. Mrs. June Ezenagu is also mourning with us. Nafisa Okorougo is a fellow Kenyan, married to a Nigerian as well.
Noel Chukwuemeka Okorougo took Christian Chukwuemeka Chukwu to Harambee Stars. Okorougo in Igbo means Eagle Family. Noel landed a former captain of the Green Eagles in Kenya.
Noel was a Christmas Baby, born on December 25, 1952. This Yuletide, it may be difficult for his friends to sing the song, 'First Noel'. A jolly good fellow has joined another Planet.